The demand for speed in the supply chain is shedding light on the fact that inefficiences, neglect or technology gaps at the receiving dock can cause very real and very unnecessary cash leaks. Today, more operations managers in warehouse, logistics and manufacturing are following the lead of their ecommerce peers by finding new ways to streamline and modernize the receiving process.
Author
Christine Wheeler
Director of Marketing,
Newcastle Systems
Barcode label printing is mission critical to dock efficiency – and getting that under control is the logical first step.
Newer barcode labeling solutions speak the language of today's supply chain and have been designed for easy drop-in replacement, fast efficiency improvements among floor staff – and fast ROI as well. To begin improving warehouse operations, first take a step back and assess the labeling process at your receiving dock. Here are 7 tips from warehouse pros:
Author
David Heath
Sr. Major Account Mgr., Brother Mobile Solutions
1. Map your labeling flow
Take a deeper look at your labeling process to see if it is running strong. Inbound goods need receipt labels, bulk breakdown labels, item labeling and labels for the processing of returns – and this process needs to be simple and logical. Identify where your productivity gaps or extended waiting periods occur. Then determine if these slowdowns are related to your labeling technology, poor printer placement, inefficient processes, or a combination of these factors.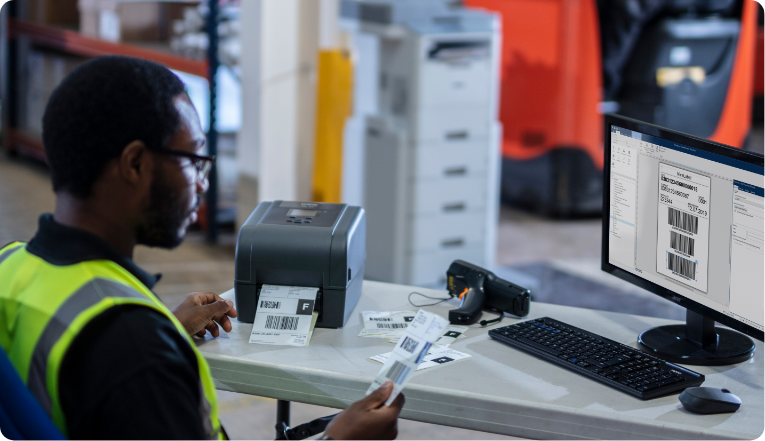 2. Simplify the label creation process
It's not unusual for today's warehouse operation, especially SMBs, to be working from 10 year old labeling software. Newer solutions make it easy to organize your labeling environment and establish a more nimble, secure operation. The right software – like the right printer – is imperative to improving speed, compliance and accuracy.
3. Empower dock associates
The speed and reliability of the label printer is critical, and modern workhorses like the Brother Titan Industrial Printer series help provide fast, easy to load, easy to maintain features while giving more control than ever to the end user. Switching media should be fast and simple for your workers, and providing the right label media for the job will reduce downtime, errors and frustration. Your label printer should be reliable, easy to learn and intuitive to use without a major investment in workforce training.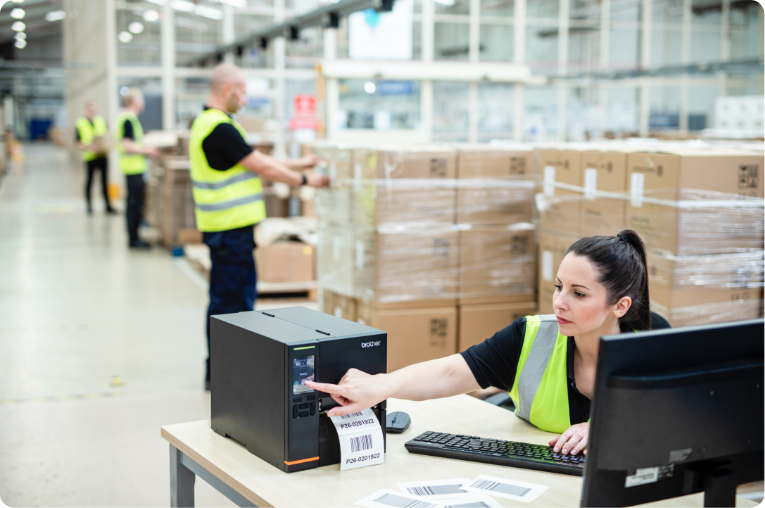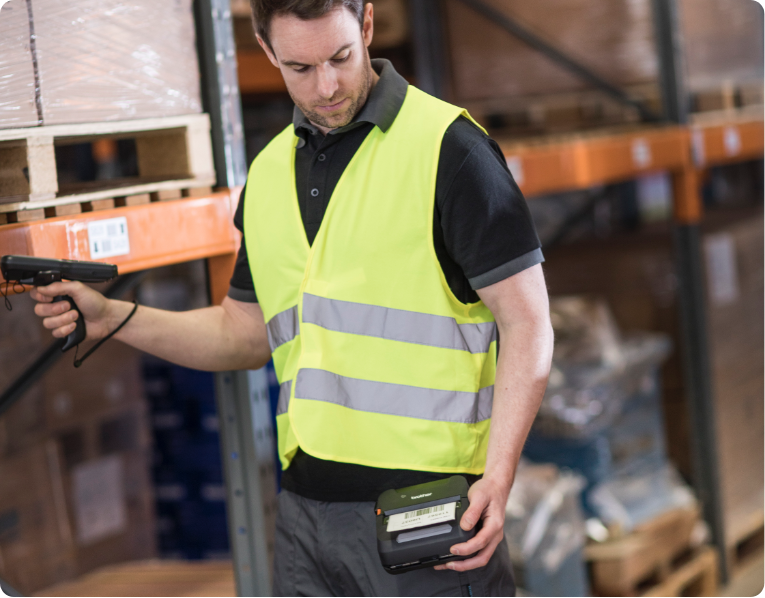 4. Don't let equipment slow you down
Your hard-working team needs technology they can count on day in and day out. Speed matters more than ever – in operations in general and for label printing in particular. Mobile and stationary printers need to be powerful and versatile enough to produce a variety of high-resolution receiving and other identifying labels with barcode scan integrity at high print speeds. Features like automatic rewinders are improving safety and prove suprisingly time-saving. The printers also need to be rugged and durable enough to withstand constant use by multiple workers in environments that can be harsh.
5. Put that printer on wheels
New case studies reveal just how much time workers waste walking back and forth to static printers, computers, and other equipment. It's twenty seconds here, and ten seconds there, making it difficult to identify. But these seconds can add up as one recent case shows – to almost 277 hours or about 7 weeks annually of non-productive work1. Eliminate this waste by putting your printer on wheels. An industrial powered cart such as those by Newcastle Systems enables your workers to bring the label printer directly to the pallet and cut the time they waste walking.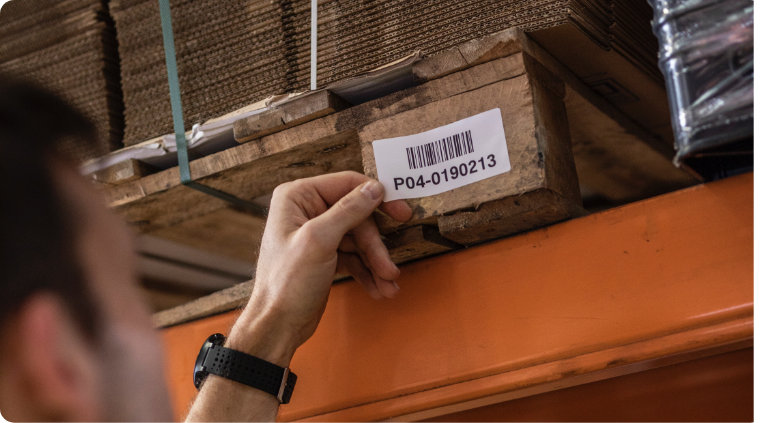 6. Minimize employee fatigue
Long walk paths to and from printers or to and from fast-moving product on a cement floor will, without a doubt, tire you out. These "walks" can average about 3.5 miles per day or 910 miles annually, for no billable reason2. Help improve worker morale by eliminating the footsteps, making their job easier AND more productive with mobile powered printing carts.
7. Gain "Best in Class" Status for Your Dock to Stock Metrics
The clock starts when goods hit your receiving dock. Best in class organizations achieve dock to stock in less than 2 hours. How does your process stack up? It is crucial to reduce handling and paperwork, ensure accurate inbound labeling and maximize your workers' time. Adding mobile power to your process is a simple way to achieve this while also moving goods into inventory faster.
Learn more in this free whitepaper: The Receiving Revolution