Discover new feature-packed yet compact 3-inch mobile printers that keep retail work running.
SKU: TZeSL261
36mm (1.4in) Black Ink on White Self-Laminating Label
Provides a protective clear laminated tail to layer over a white printed area for additional smudge and scratch resistant cable marking. This cost saving self-laminating solution laminates text during printing, which means this 36mm tape is suitable for larger diameter CAT6A cables.
26.2ft (8m) of tape per cassette. For use with PT-E550W, PT-E800W, PT-P900W and PTP950W.
Related supplies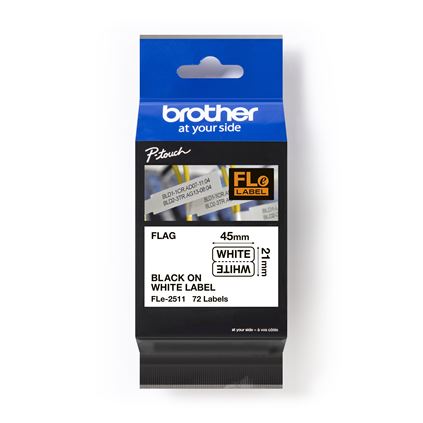 FLe2511
21mm x 45mm white non-laminated flag labels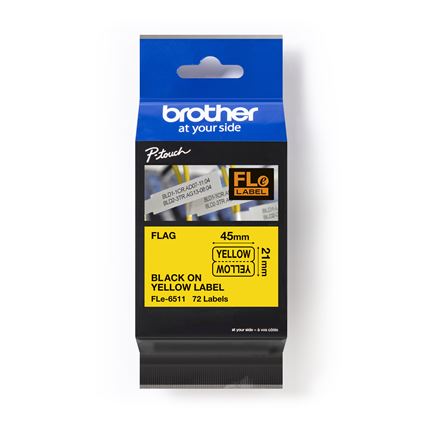 FLe6511
21mm x 45mm yellow non-laminated flag labels
FLe7511
21mm x 45mm green non-laminated flag labels
HGe2215PK
9mm (0.35in) white standard adhesive laminated tape (5 pack)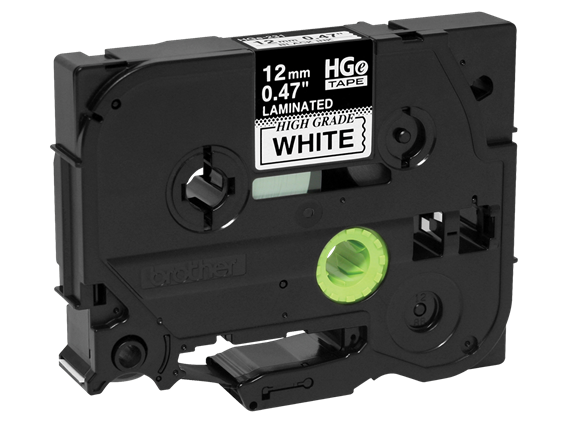 HGe2315PK
12mm (0.47in) black on white standard adhesive laminated tape (5 pack)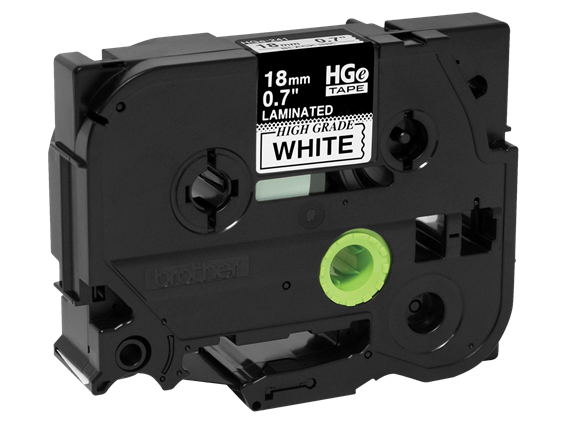 HGe2415PK
18mm (0.7in) black on white standard adhesive laminated tape (5 pack)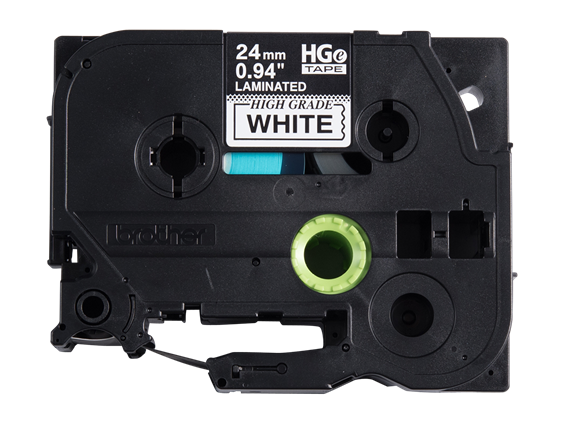 HGe2515PK
24mm (0.94in) black on white standard adhesive laminated tape (5 pack)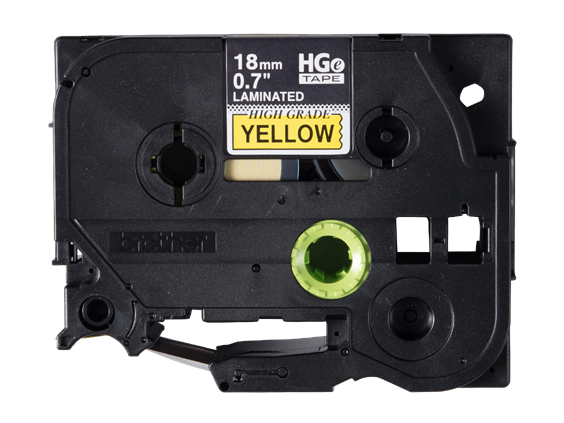 HGe6415PK
18mm (0.7in) black on yellow standard adhesive laminated tape (5 pack)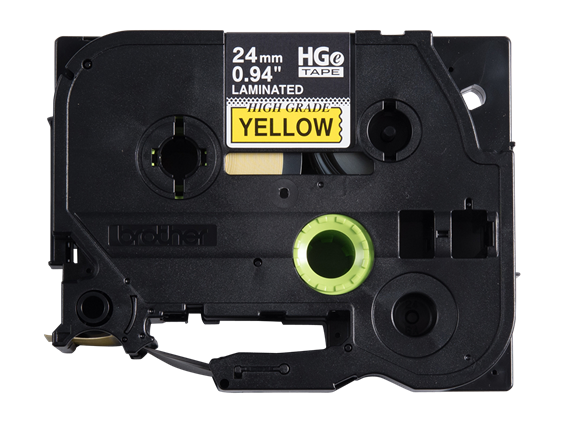 HGe6515PK
24mm (0.94in) black on yellow standard adhesive laminated tape (5 pack)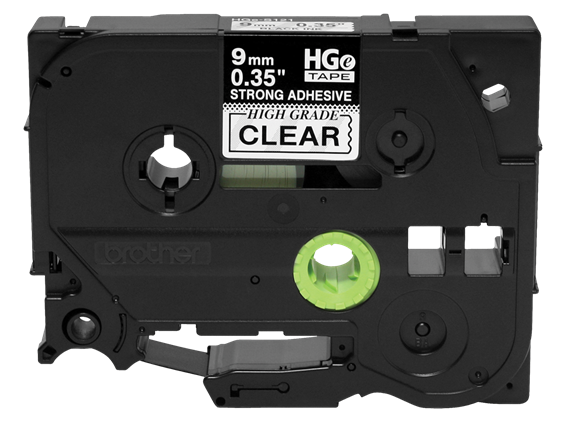 HGeS1215PK
9mm (0.35in) black on clear extra strength adhesive laminated tape (5 pack)
Related printers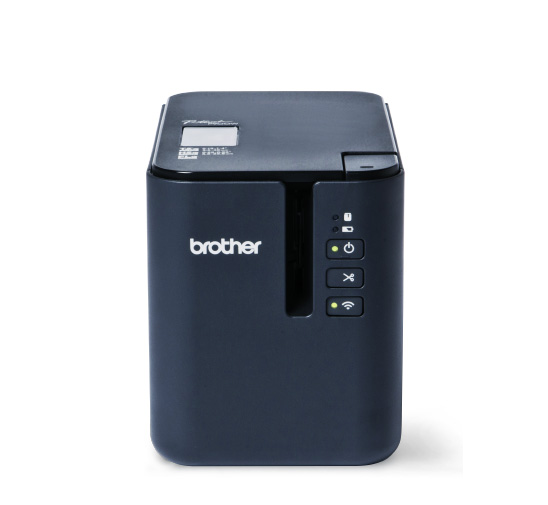 P-touch 900
High-resolution industrial desktop label printer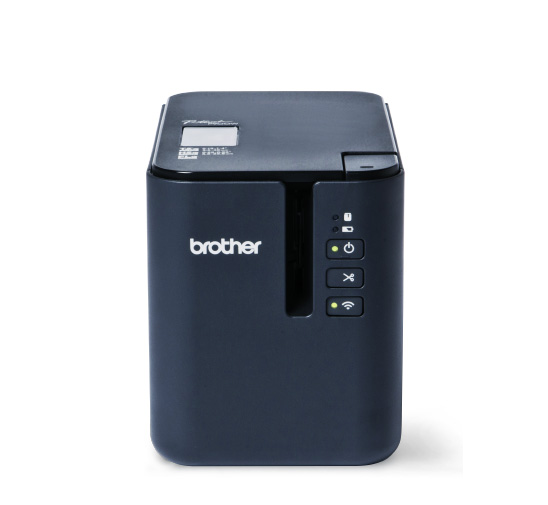 P-touch 900W
High-resolution industrial desktop label printer with Wi-Fi®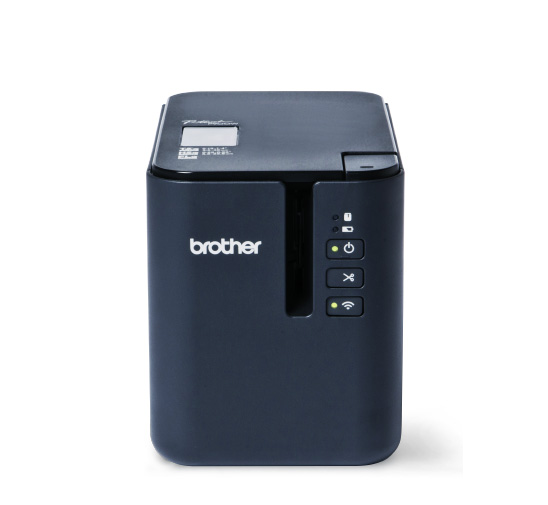 P-touch 950NW
High-resolution industrial desktop label printer with Wi-Fi® and network capability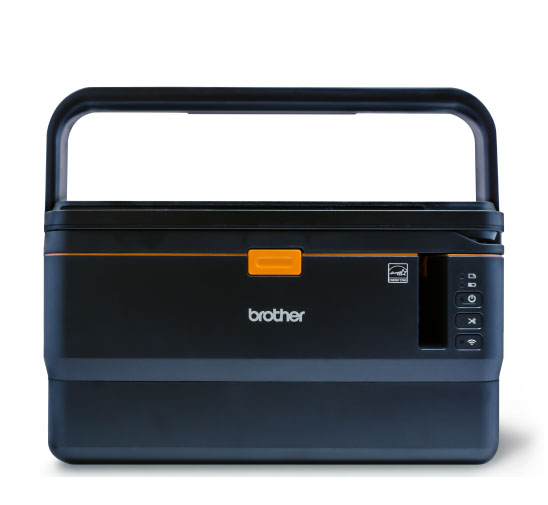 P-touch EDGE 800W
Portable industrial desktop label printer with full QWERTY keyboard and Wi-Fi®