Warehouse
Ultra-fast warehouse
labeling & printing
Rely on next-gen industrial printing solutions for the performance, reliability, and quality you need to streamline your supply chain from order to fulfillment.
Amplify warehouse efficiency
In today's speed-of-light business environment, getting inventory out the door faster, tracking it better, and minimizing the cost of doing it is what keeps you in the game. This requires the right warehouse labeling technology that supports industrial environments, distribution centers, and even back-of-store retail settings. Brother offers desktop and mobile warehouse printers for barcodes, shipping labels, pallet labeling and more.
Convenient portability
Our warehouse labeling systems have compact footprints that fit tight workspaces and travel easily across the facility. Get labeling technology that fits your workflow and helps pull your orders together.
Smooth system integration
Integrate our printers and warehouse technology easily with all standard SAP® business applications with the Brother gold-level SAP® Printer Vendor Program membership. And get compatibility with leading barcode label design and print software programs like BarTender and NiceLabel.
Greater accuracy & fewer costs
Print accurate warehouse labels, tags, and documents directly from laptops, mobile devices, handhelds, and databases. Increase your print volume and quality with fast, on-demand solutions that avoid illegibility, errors, and unnecessary downtime.
Reliable customer support
Experience industry-leading warranties to protect your warehouse labeling investment. Plus, lifetime¹ customer support for ultimate printer uptime and peace of mind.
Find your warehouse labeling or printing solution
Brother Titan Industrial Printer series
Print high volumes of clear, scannable barcodes around the clock at up to 14ips1,2, and even scale up to 600dpi2. Get seamless warehouse labeling system integration and convenient connectivity from an industrial barcode printer.
Shipping labels
Barcode labels
Shelf labels
Product ID labels
Packing labels
Storage labels
Pallet labels
Order preparation "picking" labels
Work-in-process labels
Inventory & material asset tracking
RuggedJet mobile warehouse printers
Compact, rugged, and highly connected for 1-inch to 4-inch warehouse labels and receipts from handhelds, tablets, and smartphones. Easily mount or carry to print on the spot.
Shipping labels
Barcode labels
Serial number labels
Item marking
Invoices
Pallet labels
Shelf & container labels
Rack labels
Packing slips & receipts
TD 4 thermal desktop warehouse printers
Boost productivity and easily scale your barcode labeling production from hundreds to thousands of warehouse labels up to 4 inches wide. Get compatibility with leading WMS systems, top print quality, and seamless integration at the right price.
Shipping labels
Barcode labels
Serial number labels
Bin labels
Pallet labels
Rack labels
Container labels
Work-in-process labels
Inventory & material asset tracking
The 5 Biggest Challenges Facing Today's Warehouses – and How to Tackle Them
Today's fast-changing and highly unpredictable eCommerce marketplace is putting added pressure on warehouses. Discover the challenges facing warehouses in 2023 and see how you can stay ahead of the curve to keep your operations moving.
Unlock the white paper
Smart solutions for your needs
Implement easily, update seamlessly, and print freely with innovative software and apps.
See our software solutions
Warehouse insights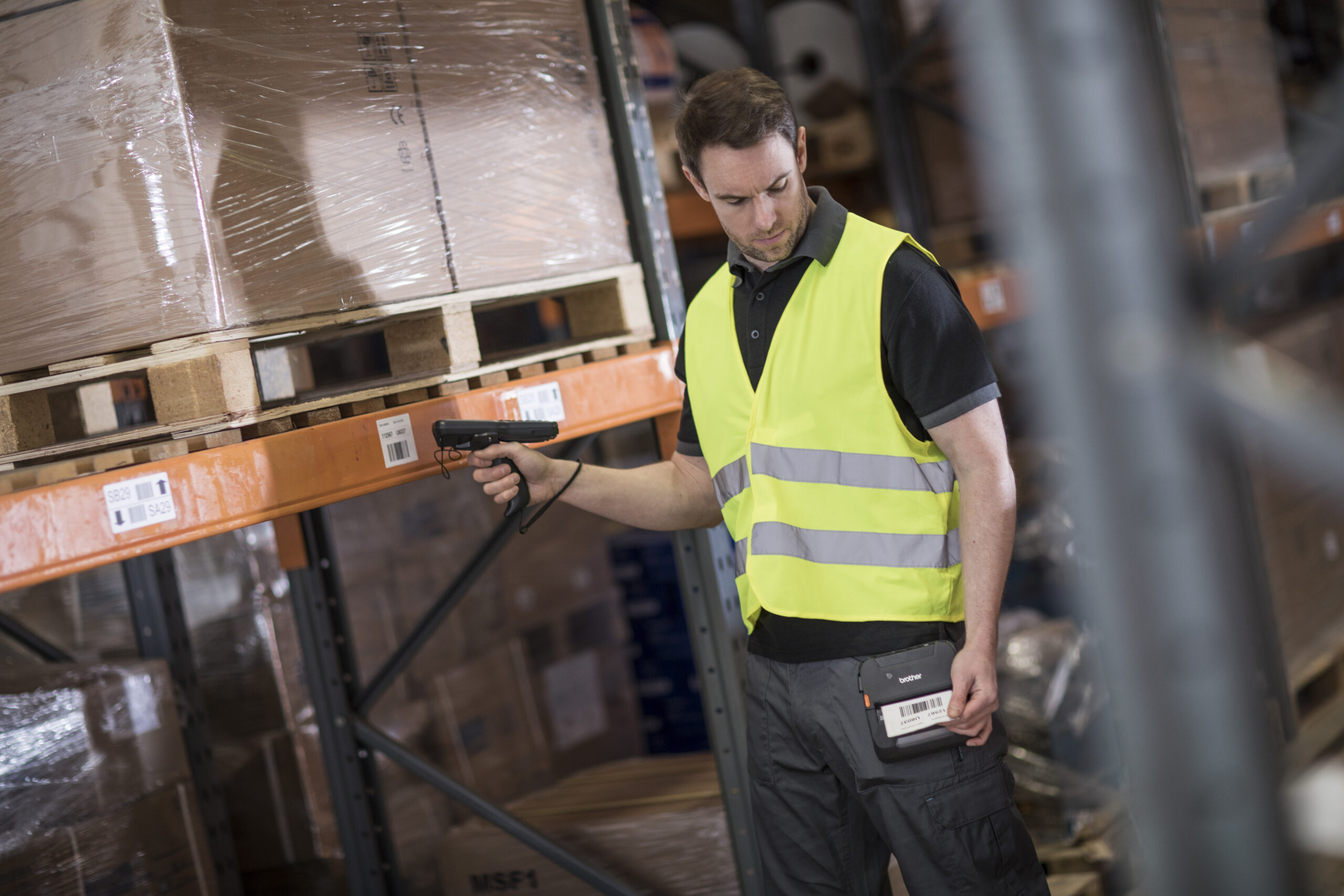 Media Coverage
Staying Ahead of the Game: How Small and Medium-Sized Warehouses Can Thrive in a Competitive Market
..
Article
Why It Pays to Keep Your Brother Printer in Warranty
..
Video
Discussing Automation and Mobilization with The New Warehouse Podcast
..