Adapt and Sharpen Your Mobile POS Experience
Maybe you're supporting line-free checkout on the sales floor, fulfilling buy online, pick up in store (BOPIS) transactions, or serving customers in the field. No matter how your retail business is operating during unprecedented times, you need a quick, effective, and safe point-of-sale or point-of-service experience – wherever your customers might be.
You can innovate quickly and deliver value – with pocket-sized, easy-to-pair RuggedJet Go mobile receipt printers. They're ready to connect to almost any device so you can print receipts and tickets on the go. Get performance, readiness, and affordability for any size business. Discover mPOS solutions built for real work.
Connect instantly
Easily connect your device and printer so you can produce customer receipts virtually any time and anywhere.
Print reliably
Count on leading battery technology and printer reliability to stay printing with:
Smart li-ion battery to last your entire shift
Two-year Premier Limited Warranty
Proven direct thermal print technology
Rugged design to withstand operational drops of 1.8m (without IP54 protective case) and 2.5m (with IP54 protective case), plus bumps expected on the job every day
Be on-the-go ready
Experience the efficiency and convenience of a POS printer that goes virtually wherever you need to go – from the sales floor and back of store to customers waiting for BOPIS orders.
Compact, pocket-sized design
Easy wireless connectivity
ESC POS common command languages for retail applications
Serve customers quickly
Reduce wait times, help customers avoid lines, facilitate online orders, and increase worker productivity with:
Fast, flexible connectivity and pairings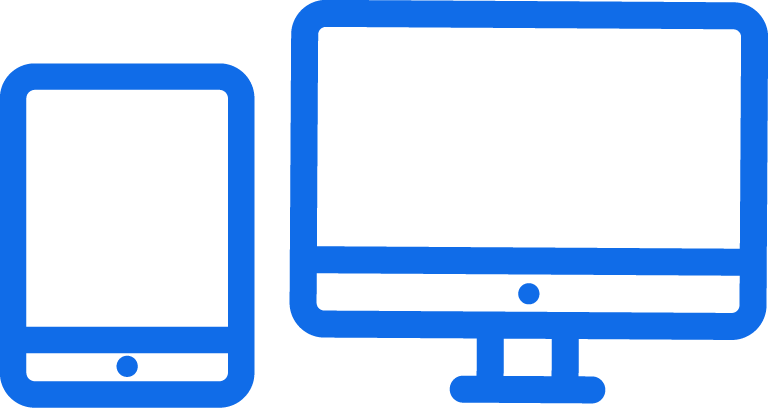 Simple software integrations for Android™, iOS, and Windows devices
Made to move with your industry
Accelerate checkout, complement quick, contactless ways to pay, and increase sales with tech that helps you ditch lines, fulfill instore pickups, and serve customers wherever they are.
Give customers what they need, when and where they need it. Get compact POS solutions that help you print receipts and have orders ready to go from virtually any location.
Whether you're delivering food, handling online orders, or tackling the drive-through line, achieve quicker orders and faster fulfillment to quickly and efficiently serve customers.
Deliver dependable services in a timely manner and improve your bottom line by printing receipts and accepting payments right away.

When it comes to enforcing parking regulations, your time (and ability to produce clear, readable tickets) is money for your agency. Get productive, reliable mobile receipt and ticket printers.
Whether you're a parking management service, events or sports venue, or theme park, enhance your parking operations by giving customers what they need to park, pay, and go.
Mobile receipt printer models
Find compact, fast, on-the-go ready printers to print receipts, invoices, and tickets when and where you need them.
Put one to the test
Request a demo printer today, and put it to work.
See how Brother printers are overcoming challenges in Mobile POS
[WHITE PAPER] The Retail Ecosystem Reinvented
The COVID-19 outbreak has changed everything for retailers – who have been forced to pivot, virtually overnight, to new models ranging from eCommerce to contactless delivery.
The New Normal: Point of Service is the Point of Sale
Like an earthquake or a tsunami, the coronavirus pandemic has ripped apart and reshaped the retail landscape into a new normal.