BMS Proudly Supports Children's Hospital King's Daughters
Time to read 1 minute
Brother Mobile Solutions participated in the 10th annual Norfolk Wire charity golf tournament supporting Children's Hospital King's Daughters (CHKD) this week, which raised over $25K for the hospital. President Dave Crist, Director of Sales Craig Robinson, East Coast Sales Manager Jamie Brookover and Events & Corporate Social Responsibility Manager Angie Palmer were able to take part in the various events this week including our reseller partner Norfolk Wire's 10 year anniversary, a tour of the CHKD facilities and the annual golf tournament with some of our reps and Norfolk Wire. Jamie Brookover was the host and MC for the golf tournament and his 12 year old daughter, Emma, bravely shared her personal story of how CHKD helped her manage Anxiety and Panic Disorder.
Our team at Brother Mobile Solutions first met with CHKD last year and was honored to officially begin contributions to the organization this week. Through the Brother ECO Points program, Brother Mobile Solutions was able to present the foundation with a check for $2200. "We are very proud to support an organization that has provided services to two of our employees children," Angie Palmer shared. "CHKD has a true stronghold in the community and will provide imperative support with their new mental health facility.The environmental awareness with the new facility, the applicable health care solutions our business unit provides and the personal support of our employees make this a perfect fit for our annual contributions and look forward to growing the relationship for the long term."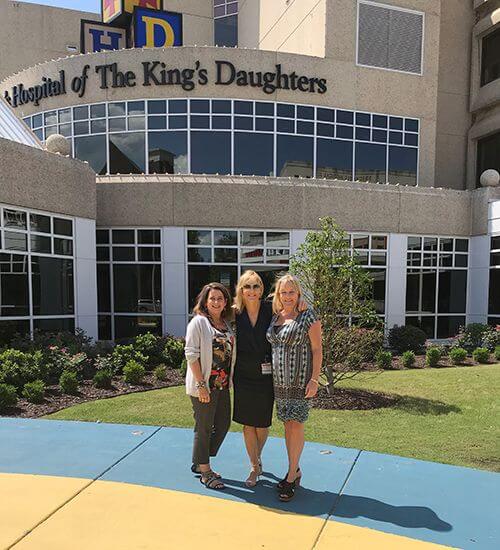 We are thrilled to support Children's Hospital King's Daughters and help them further the wonderful work they are doing for families in their community.