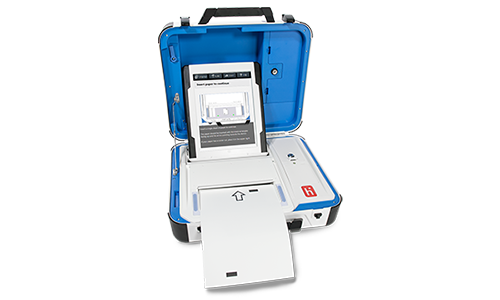 New Voting Systems Integrate Full-page Ballot Printing to Help Improve Accuracy and Security in U.S. Elections
Voting security and traceability remain pressing concerns for both voters and government officials as the 2020 U.S. election approaches. The prevalence of electronic voting systems has sparked special concern over the ability (or lack thereof) to audit elections without paper ballots.
Thanks to funding from the 2018 Help America Vote Act (HAVA), states and counties can help address these issues with new voting systems that integrate full-page ballot printing. These modern touchscreen voting systems pair with Brother PocketJet compact thermal printers – enabling the flexibility and efficiency of electronic technology and the reliability of paper voting.
In this American City & County article, experts explore the specifics of how updated voting systems with integrated full-page ballot printing can help protect the sanctity of voting.