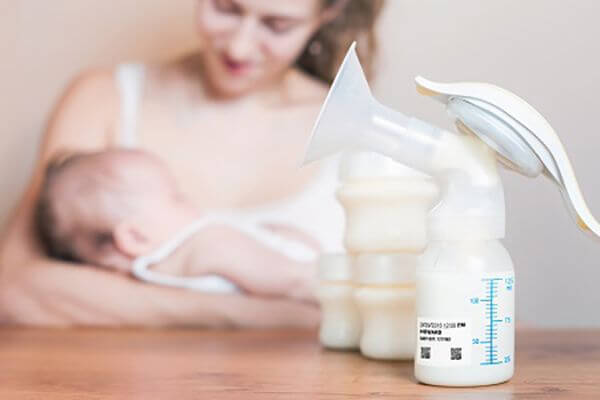 While a majority of hospitals use barcode scanning and mobile printing systems, many are not using the technology to its full potential. With newer, more innovative mobile applications now available in the marketplace, hospital clinicians and technicians across all departments are being empowered to improve the quality of patient care and enhance workflow efficiency. One type of mobile technology that has proven especially valuable is software systems using barcoded labels and patient wristbands to authenticate both specimen and patient ID at the point of care.
In this Q&A, Ravi Panjwani, VP Marketing and Product Management Brother Mobile Solutions, describes how one West Coast hospital deployed a simple patient identification and verification application in its Neonatal Intensive Care Unit (NICU) to help immediately improve neonatal safety. The Mother's Milk application ensures every bottle feeding given to one of the NICU's premature infants is the right match, as verified at the actual point of care. Panjwani explains how the Mother's Milk system works and why this kind of application is so critical to the hospital's NICU.
Panjwani:
Patient identification and authentication solutions using on-demand wristband and label printers help to ensure optimal accuracy and patient safety at all points of care — from the admissions desk and ER, to a rolling cart at the patient bedside, to the pharmacy, blood lab, diagnostic lab, and surgical suite. These relatively simple, wireless mobile systems enable clinicians to administer care where it is needed, saving time and reducing the risk of misidentification and interruptions that can lead to human error. Verifying clear, legible human- and machine-readable data, both barcodes and text, from both the patient wristband and the drug or sample label helps to ensure accurate patient ID as required by The Joint Commissions (JCAHCO) regulations and the five rights of patients: the right patient, right drug, right dose, right route, and right time.
Panjwani: Rapid Healthcare's software platform and applications are designed specifically for mobile devices — smartphones and tablets — with the intent of making it faster and easier for physicians, nurses, technicians, and other hospital personnel to instantly verify at the point of care that a patient's ID is a match for the procedure about to be performed. Essential to the efficiency of this mobile system are easy-to-use, on-demand mobile printers, which are used to print clear, legible wristbands and specimen labels.
According to Anton Ansalmar, Rapid Healthcare's founder and president, the Mother's Milk mobile application was developed to reduce risk and improve neonatal safety by preventing potential misfeeds in the preparation and administration of mothers' breast milk for infants in the NICU. The initial pilot hospital environment for the Mother's Milk applications was in a busy Neonatal ICU, with 55 beds and 160 nurses.
Ansalmar also explained why patient identification and verification is so important, saying, "Our Mother's Milk app is especially critical for premature infants in the NICU, as well as for full-term babies born with conditions requiring intensive care, because their delicate systems can be harmed or compromised by being fed the wrong mother's milk."
Panjwani: The Mother's Milk application was actually developed on-site to meet the hospital's specific NICU safety requirements. While proper patient and milk identification has always been important, the volume of milk being stored in NICU refrigerators for mothers who are oftentimes no longer at the hospital is increasing, and so there was greater interest in more advanced point-of-care labeling and identification.
Here's how it works: after secure login verification on a smartphone, the nurse scans the baby's wristband, prints matching labels, and fills bottles with the mother's milk. Before administering a scheduled bottle feeding, the nurse scans both labels to verify the right bottle is about to be fed to the right baby. The entire process is integrated into the hospital's existing EMR system, so every step is recorded for future viewing and reporting. Since implementing Rapid Healthcare's Mother's Milk application, the hospital reports that more than 70,000 correct verifications have been made and over 480 potential misfeeds identified and prevented.
Panjwani:
The same mobile technology solution for point-of-care patient ID and verification can also be used to prevent the risk of errors and mismatches in a number of areas — administering blood, medications, and nutrition to hospital patients, for example, or ensuring that results from biopsy samples taken in the surgical suite for analysis in the lab are delivered back to the suite and right patient.
Panjwani:
Brother RuggedJet 3 (Model RJ-3150) handheld mobile printers feature Apple AirPrint
®
compatibility and dual Wi-Fi and Bluetooth
®
connectivity, resulting in reliable on-demand printing of labels by nurses, aides and lab technicians serving the hospital's NICU. The compact, high-speed, high-resolution thermal printers enable users to quickly print one- to three-inch-wide labels virtually anywhere in the hospital, including the patient bedside.
Panjwani:
When it comes to sourcing technology-based software solutions for the any market, it makes sense to research and evaluate solution providers with expertise and experience in healthcare. Take the time to contrast and compare their product offerings to determine which one best meets your specific requirements. In selecting mobile wristband and label printers, be sure to apply the same due diligence. Printer selection should not be just an afterthought. As we have seen in the Rapid Healthcare Mother's Milk case study, reliable, easy-to-use, on-demand mobile printers play an essential role in today's advanced patient identification and verification solutions.