3 Reasons to Get Bluetooth® and Wi-Fi® in One Printer
Meet the New RuggedJet 4250WBL with Dual Radios
While Bluetooth® and Wi-Fi® technologies both enable connectivity and communication between compatible devices, they each have distinct advantages and disadvantages that can potentially impact the overall efficiency and success of your business.
With the new RuggedJet 4250WBL mobile printer, businesses don't have to choose between Bluetooth® and Wi-Fi® connectivity. This tough, powerfully portable printer features dual radios for ultimate printing flexibility both inside and outside the four walls – letting your workforce adapt to changing operations and scenarios without any added investment.
Check out the top three reasons your business might need both Bluetooth® and Wi-Fi® in a single printer.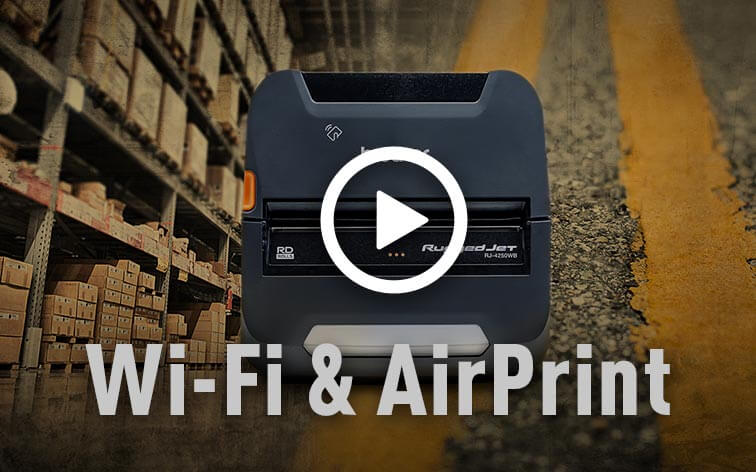 Interested in the benefits of
Wi-Fi® and AirPrint®?
Find out how to leverage the advanced connectivity and compatibility features to do real work just about anywhere.