Leveraging Wi-Fi® and AirPrint® on the New RuggedJet 4250WBL
Connect and print anywhere
In this technology-driven, fast-moving world, today's mobile workforces increasingly depend on reliable connectivity options to get the job done.
With the new RuggedJet4250WBL mobile printer, you get advanced connectivity and compatibility features that let you connect and print virtually anywhere the job takes you – using your preferred mobile device.
Learn about ways you can leverage Wi-Fi® connectivity and AirPrint® to print instantly from your iOS® device – without additional software or drivers.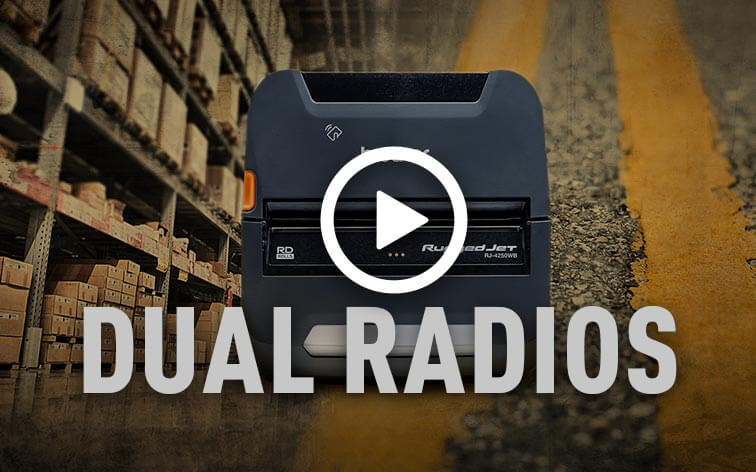 3 Reasons to Get Bluetooth® and
Wi-Fi in One Printer
Learn how dual radios on the new RuggedJet 4250WBL let your business adapt to changing operations and scenarios.