Do You Need a 600dpi Label Printer?
Time to read 2 minutes
When to choose high print resolution for your labeling applications
If you're on the hunt for a high-volume, high-resolution label printer, you've probably wondered how 600dpi print resolution could impact (and possibly improve) your labels and help you meet labeling requirements. Deciding whether or not to go with a 600dpi label printer really boils down to three important factors: clarity, speed, and content.
Printer Clarity
First off, you probably know that the way we measure print resolution is with DPI, or "dots per inch." Thermal printers use printheads with dot-sized elements that are arranged in rows and are heated to create text and images. The more dots per inch, the sharper the print quality. So when it comes to the clarity of your labels, how do you know when you need 600dpi versus a standard print resolution like 203dpi or 300dpi?
While 203dpi and 300dpi are sufficient for most shipping labels, there are times when print quality is of huge importance. In manufacturing operations particularly, product and part labels with small fonts and symbols require a 600dpi label printer that will reliably and consistently produce readable text and images. By printing clear, scannable barcodes and crisp text every time, a high-resolution label printer can also help you avoid costly fines, improve productivity, increase traceability, and meet growing customer demands.
Printer Speed
Maybe your specific label printing application demands sharp print quality that can only be achieved with a 600dpi label printer. But if you're not printing super-small tags, text, barcodes, or symbols, another factor that can guide your decision on the right print resolution is how fast you need to print your labels. As dpi increases, max print speed decreases. For example, the TJ-4620TN in the Brother Titan Industrial Printer series can print 600dpi at 6ips (inches per second), while 203dpi and 300dpi models in this series can print at 14ips and 12ips respectively.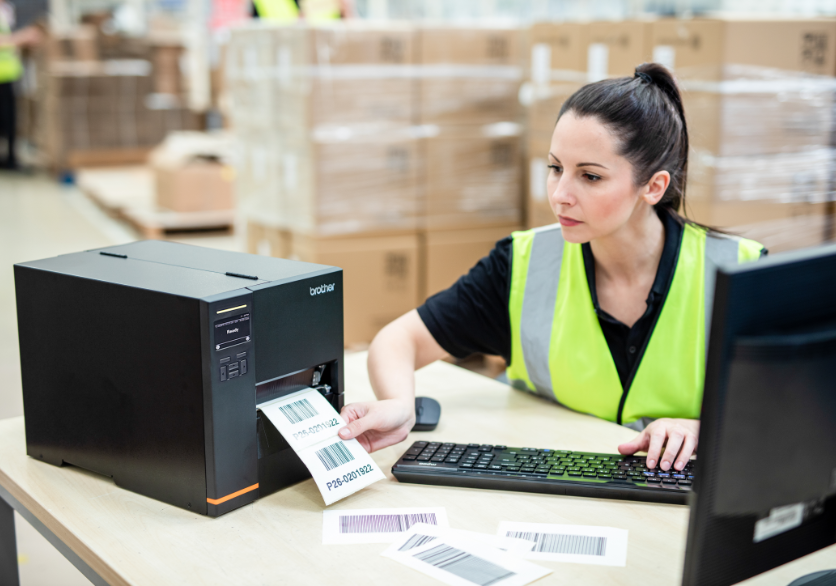 For competitive manufacturing applications where small fonts and tiny barcodes are prevalent, high print resolution is not just a priority; it's a requirement. A 600dpi printer ensures operational success and efficiency by producing readable fonts and scannable barcodes on some of the smallest labels and tags. But if speed is your biggest need, a standard-resolution printer could be your best option.
Label type and content
As we move further into 2021, Brother stands ready to support the evolving mobile printing needs during the pandemic and beyond. With testing centers and vaccine distribution locations setting up at fairgrounds, sporting venues, and additional hospitals, there is a strong need for printing and labeling solutions that can be quickly set-up and integrated with existing technology. We don't know what this upcoming year will bring, but we stand ready to continue finding unique mobile printing solutions to problems old and new.
Labels as small as 0.78" wide and 0.2" long
Fonts sizes 6 and under and Asian fonts less than 10 pts
Smallest scannable barcodes
Serial numbers and rating plates with regulatory symbols
Shipping labels with international characters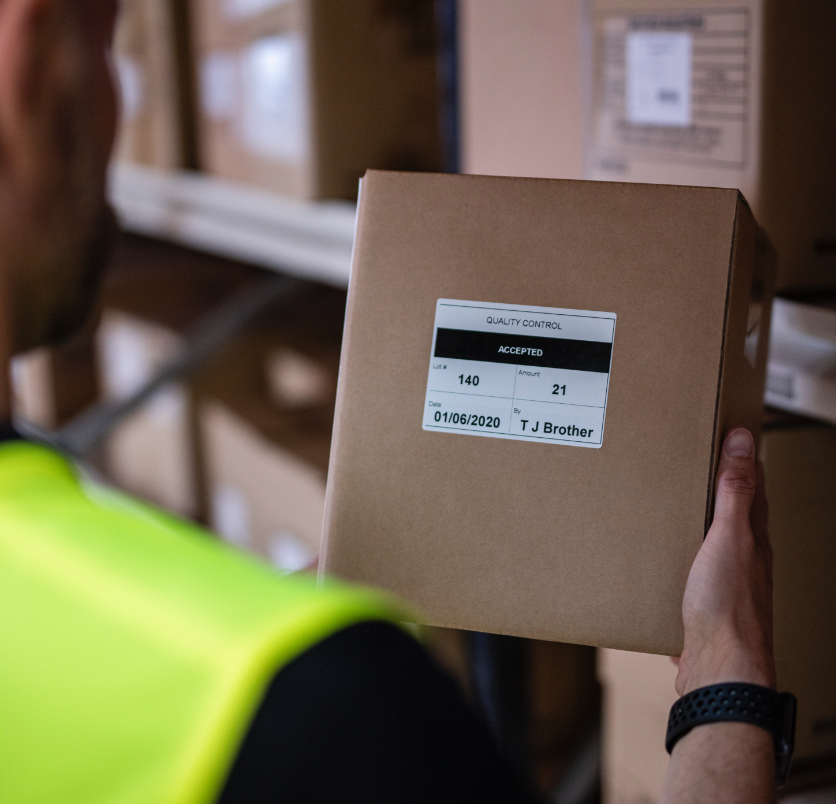 Find the right 600dpi label printer at the right price
If you've come to the conclusion that a 600dpi is the best fit for your labeling application, the next step is finding a label printer that gives you the quality and reliability you're after at a price you can afford. The TJ-4620TN in the Brother Titan Industrial Printer series delivers visibly sharp resolutions, along with easy integration, versatile connectivity, and lifetime support. Discover the clarity of 600dpi at one of the lowest price points in the industry.
High-resolution printing with the performance you need
Explore all the features of the 600 dpi Brother Titan Industrial Printer model.