SKU: HSe651E
21mm (0.82in) Black on Yellow 3:1 Heat Shrink Tube
Ideally suited to mark cables, fiber cables, and wires, this 21mm (0.82in) yellow print on white shrink wrap label tubing is recommended for diameters ranging from 4.2mm to 13.5mm (0.16in to 0.53in). With a 3:1 shrink ratio, this tubing can shrink to a third of its size when heat is applied, enabling it to pass over connectors and still shrink down to a snug fit on the cable. Meets UL 224 standard and can withstand up to 600 volts and 257° F (125° C).
1.5m (4.9ft) of tube per cassette. 1 cassette per package. For use with P-touch PT-E500, PT-E550W, PT-E800W and P-touch Desktop 900 series Label Printers.
Download the latest firmware and drivers and latest version of P-touch Editor to ensure printer functionality when printing with this tape.
⚠ WARNING: This product can expose you to chemicals including Antimony trioxide (inactive), which is known to the State of California to cause cancer. For more information, go to www.P65Warnings.ca.gov.
Related supplies
AD-E001
AC power adaptor for PT-E300, PT-E500, PT-E550W and PT-P750WVP
BA-E001
Rechargeable Li-ion battery for P-touch desktop printers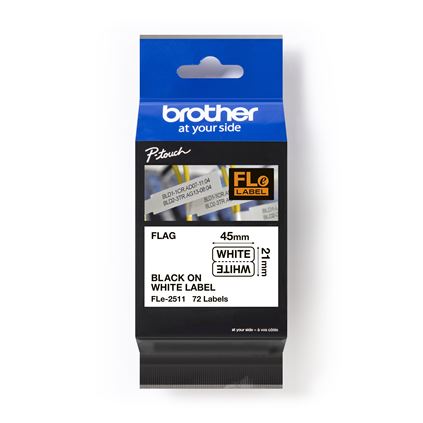 FLe2511
21mm x 45mm white non-laminated flag labels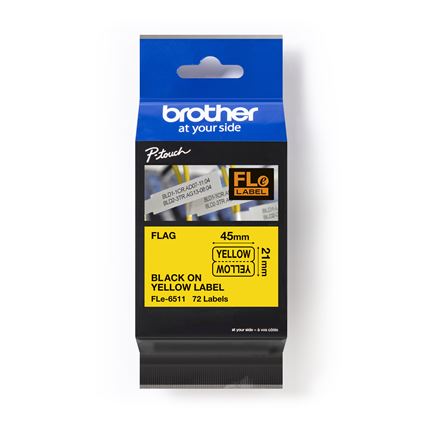 FLe6511
21mm x 45mm yellow non-laminated flag labels
FLe7511
21mm x 45mm green non-laminated flag labels
HGe2215PK
9mm (0.35in) white standard adhesive laminated tape (5 pack)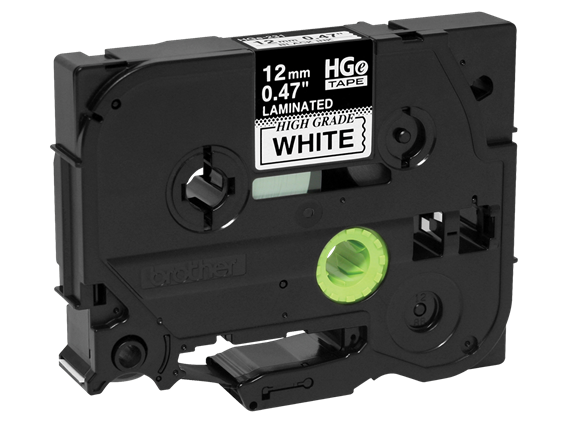 HGe2315PK
12mm (0.47in) black on white standard adhesive laminated tape (5 pack)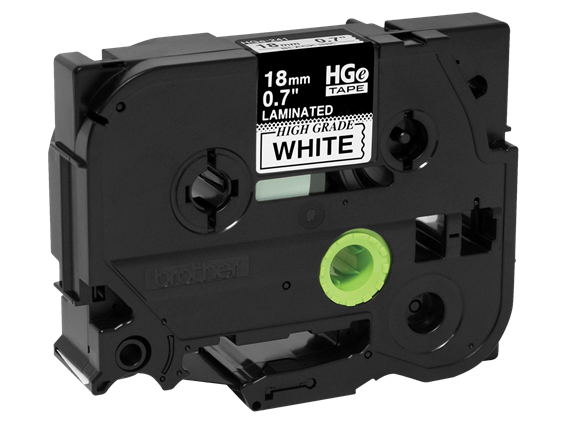 HGe2415PK
18mm (0.7in) black on white standard adhesive laminated tape (5 pack)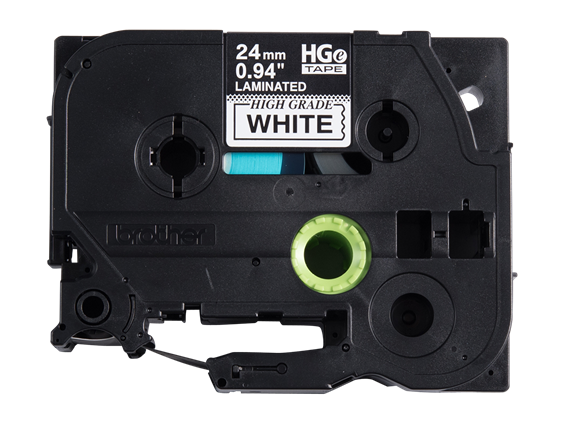 HGe2515PK
24mm (0.94in) black on white standard adhesive laminated tape (5 pack)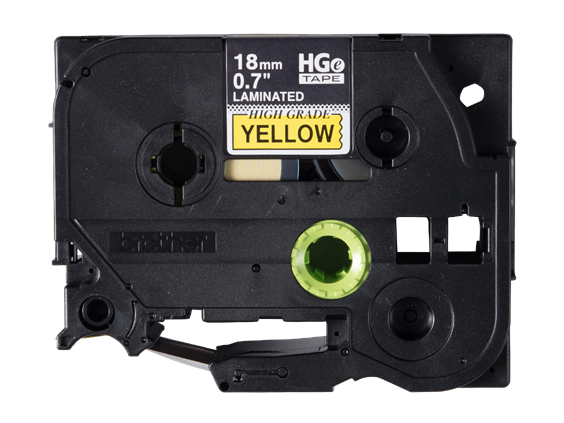 HGe6415PK
18mm (0.7in) black on yellow standard adhesive laminated tape (5 pack)
Related printers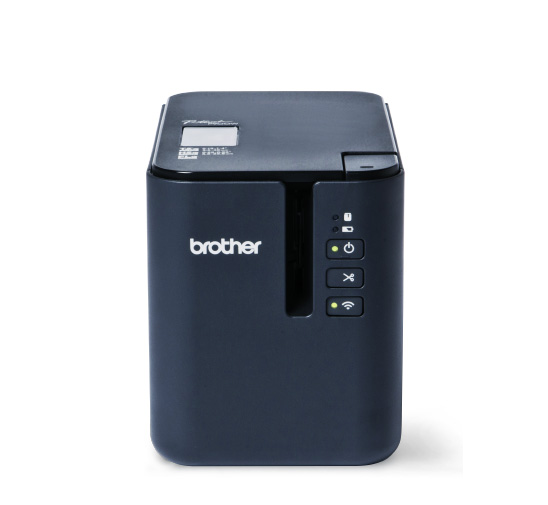 P-touch 900C
High-resolution industrial desktop label printer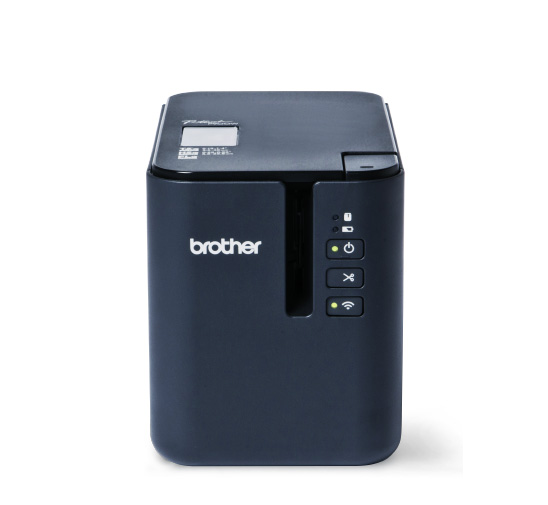 P-touch 900WC
High-resolution industrial desktop label printer with Wi-Fi®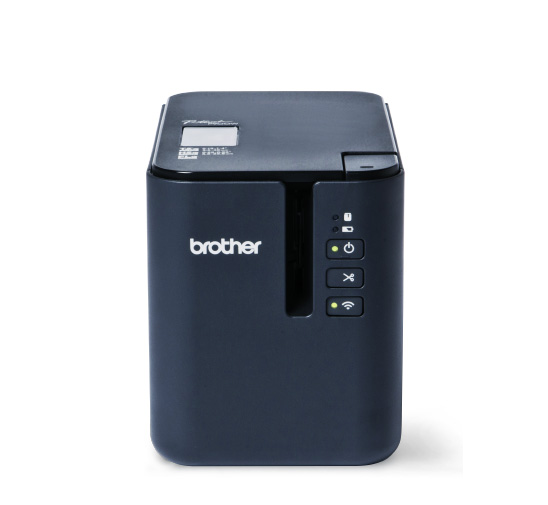 P-touch 950NW
High-resolution industrial desktop label printer with Wi-Fi® and network capability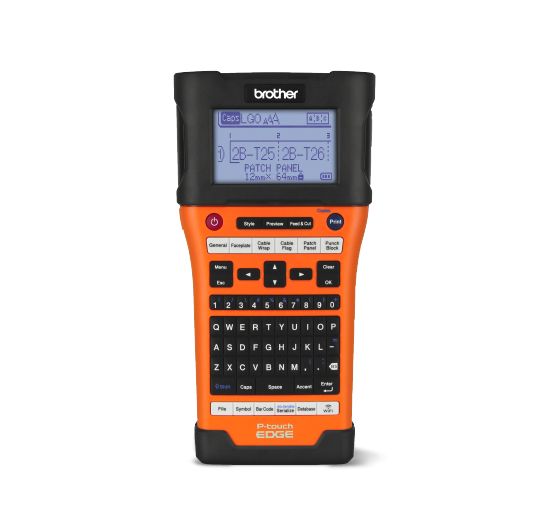 P-touch EDGE 500
Handheld industrial label printer with PC connectivity and auto-cutter (up to 24mm labels)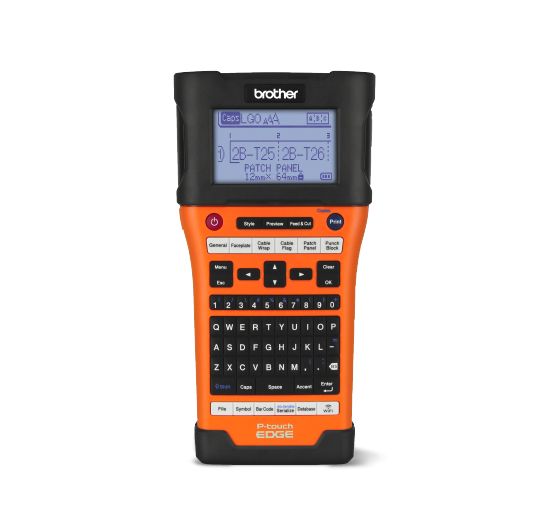 P-touch EDGE 550W
Handheld industrial label printer with Wi-Fi® and auto-cutter (up to 24mm labels)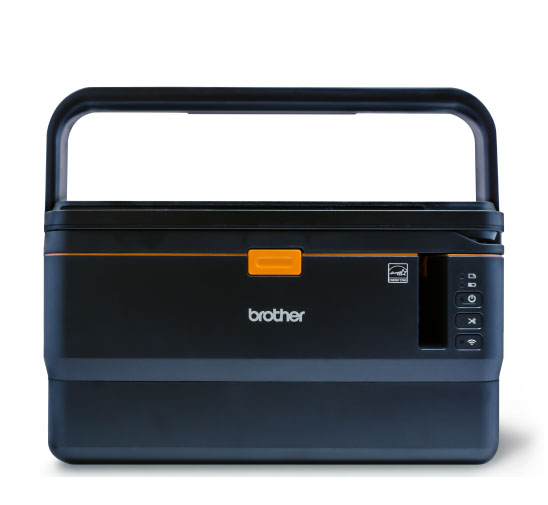 P-touch EDGE 800W
Portable industrial desktop label printer with full QWERTY keyboard and Wi-Fi®