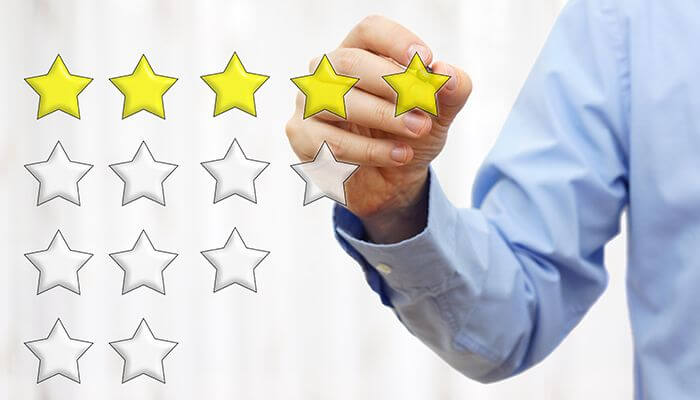 Now that the Centers for Medicare & Medicaid Services (CMS) has introduced a new Quality of Patient Care Star Rating system to help consumers make better-informed decisions about home health care providers, home health agencies face more pressure than ever to deliver excellent patient outcomes, operate efficiently and prove themselves trusted partners to hospitals, physicians and other stakeholders.
In the initial scoring, nearly half of the 9,000 home health agencies rated nationally received scores of 3 or 3½ stars out of a possible five. Eventually, Medicare plans to pay bonuses and assess penalties based on performance, as it currently does for hospitals. Recognizing that technology will play an increasingly critical role in helping them earn top ratings by empowering caregivers and engaging patients and their families, forward-thinking home health providers are already well along the road to implementing a wide range of robust IT solutions.
In particular, equipping field clinicians with mobile technology toolkits that integrate software, mobile devices and peripherals such as mobile printers can enhance the quality of patient care, increase productivity, boost profitability, support compliance and sharpen providers' competitive edge. In fact, few home health nurses, therapists or other clinicians can imagine providing care these days without relying on laptops, tablets or smartphones. These devices have been a vital part of the toolkit in that they help mobile clinicians document vital data, access patient records in real-time, check drug interactions and coordinate with other care providers. Today, they prove even greater value as they help comply with government mandates relating to medical reconciliation, plan of care and other patient information.
However, while laptops, tablets and smartphones are common, many home health clinicians and agencies still don't know the advantages of adding mobile printers to the mix – or even that they exist. Truly mobile printers have been a staple in traditional field service industries for years. Compact, lightweight and wireless, full-page mobile thermal printers are approximately the size and weight as a box of spaghetti. They're field reliable, simple to use and fit easily in field bags, backpacks and larger purses – making them ideal for clinicians constantly on the go.

Here are four reasons why mobile printers should be essential elements of every home health clinician's mobile toolkit:
Boost patient safety.

The ability to quickly print full-page documents and immediately hand them to patients and/or family members and caregivers during a home visit can help contribute significantly to patient safety.Medication lists are a prime example. Agency for Healthcare Research and Quality (AHRQ) standards require home health and hospice workers to leave an updated detailed medication list at the patient's residence. Handwriting the instructions is both time-consuming and prone to error, given how difficult it can be to read some handwritten materials coupled

with the possibility that hurried clinicians may copy information inaccurately. The risk of medication error is further magnified by the fact that home health care patients often take several different prescription drugs with sometimes confusing instructions.With a mobile printer, clinicians can easily print updated and personalized medication lists right at the time of care, along with helpful administration instructions and drug interaction data for caregivers to reference. This helps ensure accuracy and adherence which may lead to improved safety and outcomes.

Improve quality of care.

Mobile printers can help speed proper patient treatment by enabling clinicians to print consent, waiver and refusal of service forms and get the required signatures on the spot. They can also print teaching guides, point of care treatment plans and patient master demographics. This supports clinicians' ability to educate patients, family and caregivers about the patient's condition and convey complex information in what may be an emotionally charged situation, crucial in helping to avoid hospital readmissions for the patients and Medicare reimbursement penalties for providers.

Enhance compliance.

Proposed CMS rules call for home health providers to furnish patients with an individualized writtenplan of care. Proposed § 484.60(a)(1), the Plan of Care, states that all health services provided to patients would follow an individualized written plan of care. The plan of care would set out, among other things, the frequency and duration of therapeutic interventions. In accordance with proposed §484.50(c)(4)(iii), each patient would also have the right to receive a copy of his or her individualized HHA plan of care to be kept in the home.

These new mandates, when approved, will further underscore the benefit of being able to provide the plan of care (or updating it) before leaving the patient's residence. As the industry continues to adopt the multidisciplinary care team approach – one that include nurses, therapists, nutritionists, physicians and other specialists who usually visit the patient at different times, something as simple as a mobile printer becomes vital. Making a current, printed plan of care available to the patient, their family – and now the care team – will ensure that a clear, unified direction is available for all stakeholders to follow. This supports consistent and well-informed care as well as mitigates the risk for transition of care errors or other issues that can affect patient safety and outcomes.

Improve clinician efficiency and productivity.

With the ability to print high resolution text, graphics and pictures as fast as six pages per minute right in a patient's home, busy clinicians no longer need to waste precious time returning to the office to print necessary documents. The mobile printers connect directly and seamlessly to laptops, tablets and even smartphones via USB Bluetooth® or WiFi technology, and compatible models are available for iOS and Android operating systems.

The printers are both highly reliable and low maintenance. Thermal mobile printers have no inks or toners to maintain or replace, making them dependable performers day after day even in extremely hot or freezing cold environments. The only consumable they require is thermal paper, which can be cut-sheet, fanfold or continuous roll, up to 8.5" wide. Obviously, long battery life is a must for clinicians on the go, while a variety of mounting and power options ensure the printers adapt to almost any vehicle as well.

Clearly, these are challenging times for home health providers. Reimbursement is declining as the health care industry shifts from a volume-based, fee-for-service approach to a value-based, accountable care model. At the same time, the new CMS star ratings are ramping up the pressure to operate more efficiently, improve patient outcomes and quality of care, and strengthen competitive performance.

As technology continues to assume a larger and more prominent role in health care delivery, mobile printers are proving a valuable addition to the comprehensive mobile tool kit that home health providers now need at their disposal to meet the highest standards of quality, safety and efficiency for the care they provide
References