Discover new feature-packed yet compact 3-inch mobile printers that keep retail work running.
SKU: LBX036001
3in x 6in Thermal Print Cleaning Card
This cleaning card will safely remove dirt, ink, and other contaminants from thermal printers, ensuring the longevity and performance of your device.
Each card 3in x 6in, 25 cards per carton. For RuggedJet 3 Printer Series.
Related supplies
LB3836
8in x 10in PocketJet printhead cleaning sheet
LBX035001
2in x 5in thermal print cleaning card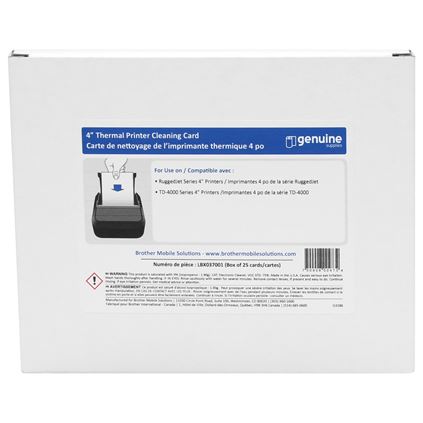 LBX037001
4in x 6in thermal print cleaning card
LBX082
8in x 10in PocketJet platen cleaning sheet
LBX096
8in x 10in PocketJet printhead cleaning sheet
TZeCL4
18mm (0.7in) cleaning tape for P-touch label printers
TZeCL6
36mm (1.4in) cleaning tape for P-touch label printers
Related printers
RuggedJet 3230BL
3-inch rugged mobile receipt and label printer with Bluetooth® wireless technology and Li-ion battery
RuggedJet 3230BLCP
3-Inch rugged mobile receipt & label printer with Bluetooth®, Li-ion battery & charging conductor plate
RuggedJet 3250WBL
3-inch rugged mobile receipt and label printer with Wi-Fi®, Bluetooth® wireless technology, and Li-ion battery
RuggedJet 3250WBLCP
3-inch rugged mobile receipt & label printer with Wi-Fi®, Bluetooth®, Li-ion battery & charging conductor plate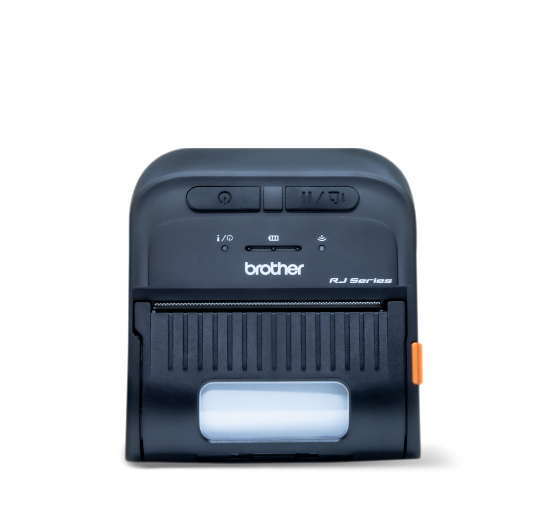 RuggedJet Go 3035B
3-inch ultra-mobile receipt printer with Bluetooth® wireless technology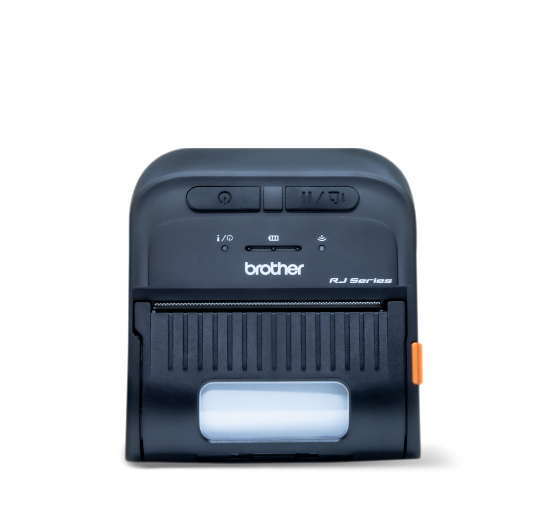 RuggedJet Go 3055WB
3-inch ultra-mobile receipt printer with Wi-Fi® and Bluetooth® wireless technology