Up-to-the-Minute Pricing and Markdowns
Time to read 3 minutes
Stores Focus on Mobile Labeling for 'Up to the Minute' Pricing and Markdowns to Compete for Online Shopper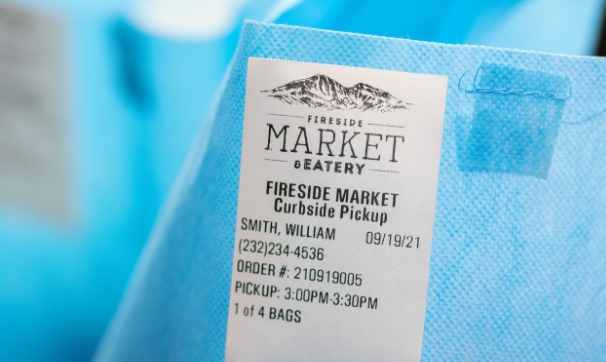 When the COVID-19 pandemic hit, consumer demand shifted like never before and retailers were left scrambling to adapt nearly overnight. Chain stores, big-box retailers, specialty shops, discount outlets and grocers alike faced enormous unplanned pressure with consumers forced to stay home, leaving physical stores nearly empty.
While some retailers couldn't weather the storm and floundered, many found ways to operate through the challenges and disruptions. Some stores survived by shifting their priorities for tech investment, putting the brakes on things like personalization and digital shopper tracking and refocused on basic processes such as in-store pricing and markdowns. In fact, a recent RIS News article summarizing key findings of their 2021 RIS Retail Technology Study, contains data that indicates retailers' investment in pricing strategy and markdown optimization is on the rise and will continue to increase in the post-pandemic marketplace1.
Opening the Door to Optimized Pricing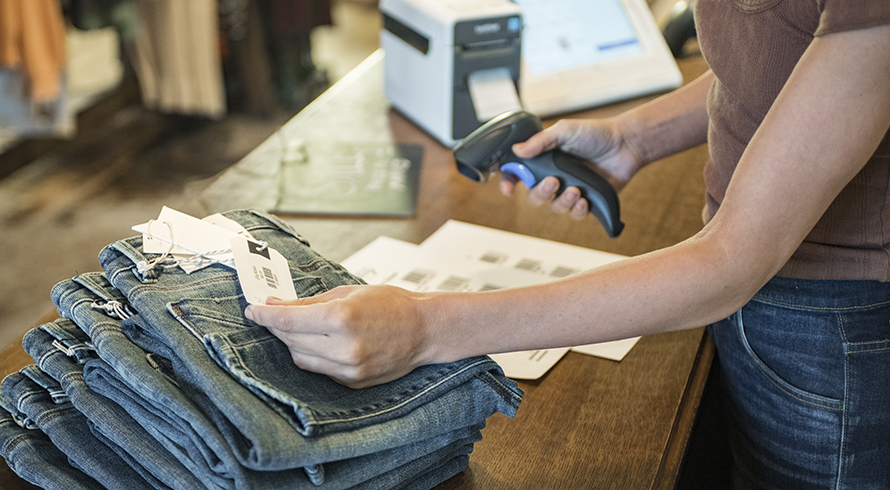 As customers venture into stores again, flexible pricing and 'up to the minute' markdowns will be key to competing with the online environment to which they've become accustomed. Retailers know that with correct prices for every item on every shelf – including full-priced goods, sale items or markdowns – they can move merchandise faster and ring up higher revenues. The trouble is, supporting a faster in-store pricing and markdown strategy isn't always easy with yesterday's technology.
Today's simplified barcode print and labeling solutions are helping stores implement those strategies – and there are a variety of sizes and configurations that suit any sized retailer. And, as an added plus, these solutions can be integrated easily with practically any device or operating system.
Retailers can boost efficiency, accuracy across front-of-store retail environment with a variety of labeling options. These include: product labels and tags; shelf-edge labels and tags; queue-busting receipts; return and markdown labels, along with custom labels for thousands of applications like fresh prepared foods, fabrics, paint, and more.
One of the best features of today's new barcode print and labeling solutions for retail is that they're cost effective and easy to deploy. And, the payback is clear. Benefits can include better profitability with the ability to generate labels, tags or receipts using handhelds, tablets or smartphones to support faster transactions and more sales. Associate productivity is also enhanced with in-store labeling, as they can do their jobs more quickly, supported by an array of connectivity options. And, most importantly, with barcode labeling for updated pricing, retailers can offer top service to shoppers with virtually error free transactions and faster checkout.
Brother's premier portfolio of retail printers are top choices for any sized retailer. Whether it's mobile printing and labeling to support a flexible pricing strategy down the store aisle, to print labeling for curbside pickups or to industrial labeling within the retail warehouse, Brother has a retail solution that fits the bill. Check out our line of printers for top efficiency in your retail operations.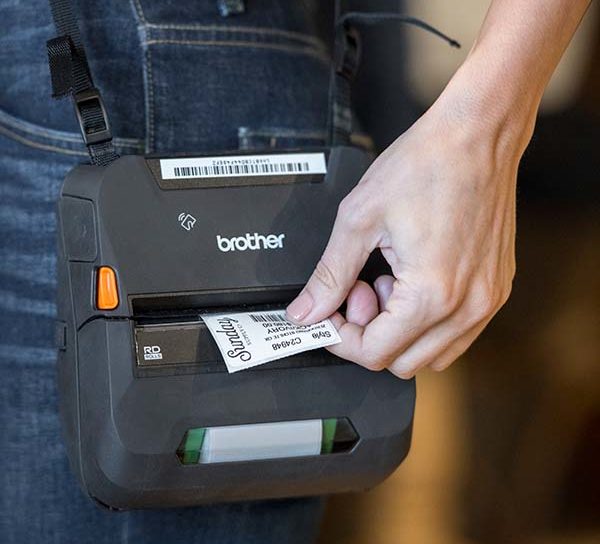 1 Skorupa, Joe. "5 Myths to Bust about Post-Pandemic Tech Strategy." RIS News, 3 May 2021, risnews.com/5-myths-bust-about-post-pandemic-tech-strategy.