Your Labeling Technology Shouldn't Be an Afterthought
Time to read 3 minutes
Digital tools, such as POS, ERP and EDI software platforms have become integral systems for retailers. So it's common for IT and store ops to devote the time, talent and resource necessary to test, select and deploy these systems – because of the visible impact they have on operational efficiency. However, when it comes to selecting adds-on to these systems, such as labeling and printing solutions, the decisions are too often an afterthought.
At Brother, we help retailers be more aware of what to look for when researching and selecting devices that produce that final output – a label or receipt. The ROI and efficiency gains when using the right tools can be significant.
Understanding the Impact of Label Printing Technology on Retail Operations
Face it, selecting a label printer that isn't optimal for your environment or application can create costly obstacles. What if you have a printer that tends to drop Bluetooth® and Wi-Fi® connectivity or can't easily connect? What if your printers can't be easily connected to the software you use now or are planning to upgrade to in the future? Or what if a stand-alone label printer is really what you need? Getting it wrong can be costly in terms of money and time. At best it means added time and frustration for your associates, and at worst it equates to lost sales.
When Everything Gets a Label, Every Step of the Printing Process Matters
Even if your organization has the top-of-the-line retail POS, ERP or EDI systems, labeling is a crucial aspect of retail: everything will eventually get a label. At Brother, we've thought through label printing technology so you don't have to. So, as your retail team looks to select new printing technology, keep the following considerations in mind:
Seamless Integration. Look for quick-deploy printers that integrate seamlessly with existing software or include bundled software, and can connect easily with any mobile device your associates might already have.
Rugged dependability. Mobile and stationary printers must be able to quickly and easily print barcode packaging, shipping, shelf, rack and other identifying labels, while withstanding continual use by multiple associates in busy store and warehouse environments.
Easy to learn. Look for retail printing solutions that are intuitive, avoiding the need for a major training investment for associates.
Extended support. Make sure your label printing technology comes with a market-leading warranty.
Growth. Make sure your printing solution can scale to meet your evolving omnichannel needs.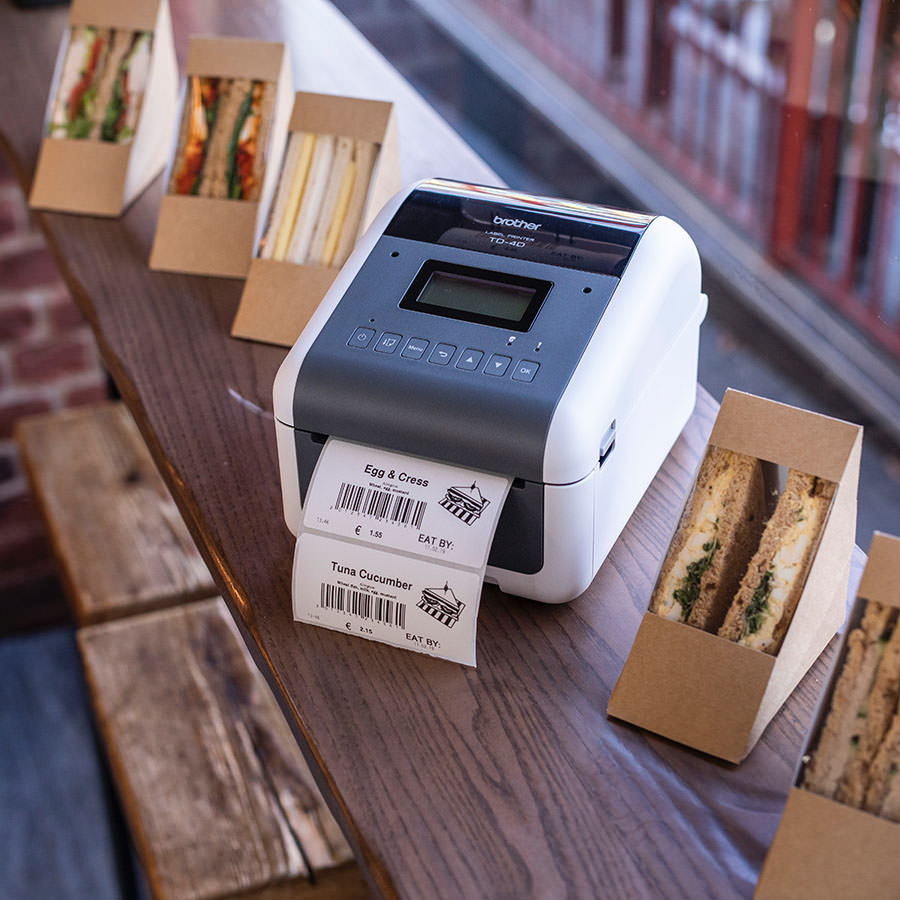 Whether your omnichannel strategy is evolving to include new fresh and prepared foods, curbside pickups or deliveries, expanded mobile point of sale locations, faster, more fluid price changes and markdowns, or even expanding your warehouse – it pays to investigate the newest technology to find printers and labelers that help staff work productively, compete effectively and meet the changing demands of your business. Brother offers a number of tech-rich new options that work with retail systems or can stand alone including:
The new RuggedJet 3200 mobile label printer is engineered to help retailers label on the fly, virtually anywhere – with effortless connectivity, all day battery power, speed and rugged performance that stands up to your environment.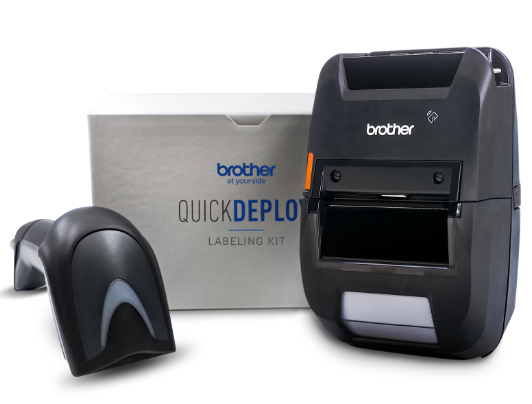 QuickDeploy Labeling Kits are a quick, easy, affordable way to create customized labels on demand. With these tools, associates can quickly print shelf-edge tags, markdown labels, fresh food labels and receipts for items – in the aisle or virtually anywhere across the store.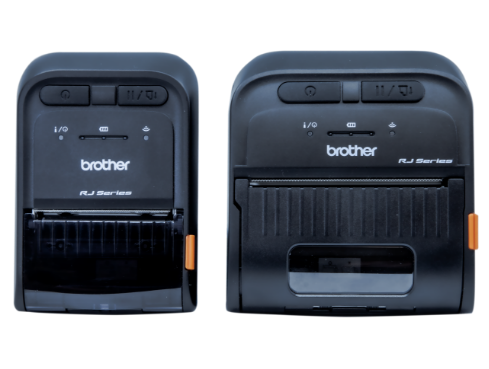 Brother RuggedJet Go Series. Available in both 2-inch and 3-inch models, these pocket-sized, easy-to-pair mobile receipt printers let your staff comfortably carry them around for a complete shift. That means they get their work done faster with a single printer. It's never been easier to serve your customers when, where and how they demand to be served.
'At-Your-Side' Lifetime1 Service and Support
From the front-of-store to the back office, warehouse and delivery Brother's print solutions help retailers secure data, print from mobile devices, accelerate workflows, better serve customers and increase the bottom line. Brother Mobile Solutions offers an array of flexible, dependable advanced labeling solutions uniquely suited to give retailers the agility to compete in today's fast-paced marketplace. With our extensive retail industry experience, proven track record and commitment to innovation, retailers can trust and rely on us to deliver the right labeling solutions, service and support to keep you agile, stay competitive and improve operational efficiency.
1 For the lifetime of the product.