Chain Store Age tech editor Deena M. Amato-McCoy spoke with Mike Lowey, director of retail for Brother Mobile Solutions, and learned how an increasingly evolving omnichannel retailing model, especially digital channels, is impacting replenishment operations and what retailers need to do to adapt.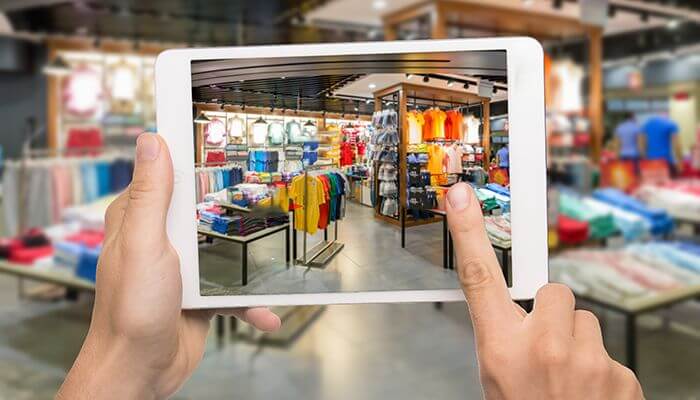 Warehousing operations are growing more complex by the day. What trends are impacting how merchandise moves through the warehouse and up to store-level?
As e-commerce transactions become a greater percentage of total sales, brick-and-mortar retailers have been forced to view inventory management practices at their warehouses differently. Many retailers now make an effort to process e-commerce orders not from the ware-house, but from the store that's closest to the customer's delivery point. Done properly, this may be the most cost-effective way to support "next-day shipments," and offer emerging "same-day shipments."
All of this e-commerce activity, however, is forcing warehouse operations to revisit long-standing replenishment procedures. Historically, warehouses have relied heavily on store point-of-sale data to define replenishment requirements. The emergence of e-commerce store transactions is only adding to the challenge of getting the right mix and quantity of merchandise.
How is mobility reshaping retailers' warehousing operations and strategies?
Today, inventory management is all about velocity. Retailers are not just looking to improve inventory turns at the warehouse. They want merchandise received, processed and then shipped to the store on the same day, a process often known as "cross docking."
Cross docking is not just efficient, it's often mandatory for handling fresh and temperature dependent foods. Pre-packaged and store-ready merchandise is also perfect for cross dock handling. The key to successful cross docking is often mobile technologies, which put time-sensitive instructions for handling and routing merchandise in the hands of the person who most needs it — the employee on the warehouse floor.

What other solutions are streamlining replenishment and how product moves between distribution centers and stores?
Historically, warehouse shipments to stores have been bulk replenishment orders, based on a store's POS sales data for the previous week. The advent of "in-store pick-up" means company-owned warehouses must do more than manage bulk replenishment orders. They must essentially process individual sales transactions that likely won't fit neatly into the "weekly store shipment schedule."
Efforts to incorporate this new business model into traditional warehouses can strain an operation built around bulk replenishment. Rather than create a hybrid model, some retailers use third party logistics (3PL) partners to manage e-commerce and in-store pick-up transactions. These 3PLs are often more capable of handling frequent, smaller and ad hoc orders. Many retailers supplement their own internal program with 3PL partnerships that process e-commerce orders for a limited number of high volume SKUs.
Regardless of how the brick-and-mortar retailer elects to manage the growing demand for in-store pick-up orders, warehouse management is forced to revisit long-standing operational procedures.
How can Brother Mobile Solutions help retailers in their omnichannel journey?
Regardless of what methodology warehouse operations employ, merchandise will always move from the incoming doors at one end of the warehouse to the outbound doors at the other end. In between, there is much room for error and inefficiency.
One of the most effective ways to eliminate mistakes, be it in receiving, storage, picking or door assignment, is the proper labeling of merchandise at the point of initial contact. Brother Wi-Fi-enabled mobile label printers ensure that if a product must be marked eventually, it can now be marked immediately, in-aisle and on-demand.
What solutions can you provide retailers to bolster mobile efforts?
Brother offers a full range of wireless mobile printers that can be carried by the employee or, alternatively, mounted on forklifts and pallet jacks. The operational challenge in many warehouses for any wireless technology is maintaining network connectivity. Warehouses are generally a mass of concrete and steel, which are not the friendliest environments for mobile devices.
Brother products have been designed and rigorously tested to ensure that maximum signal strength and connectivity are maintained at all times. The dual Wi-Fi/Bluetooth models are ideally suited for these busy signal situations. We take very seriously what one customer reminds us: "Warehouse mobile devices are only as good as their ability to maintain connectivity at all times."