No matter the size of the pest control business, large or small, there are bound to be questions about how to keep up with technology and changing customer demands. How you adapt to those changes goes a long way in how competitive your business will be.
Mobile printing is one piece of technology that can help you stay ahead in pest management operations. When you print an estimate, price quote, invoice, or more all while in the field, your technicians can give your customer an easy-to-read document at the time of service. It also frees them from the wasted time and errors of handwritten paper-based transactions.
Taking the lead in a competitive industry means adopting new technology quickly. However, cost can often create a barrier to bringing on new technology. The good news is a simple solution can break that barrier and give you the boost you need over your competitors.
With Brother's Shift and Print* program, technology acquisition costs are shifted to an operational expense (OpEx) rather than capital expenses (CapEx). This translates to a predictable monthly payment for hardware, accessories and even warranties instead of a large, single investment up front.
Find out more about how mobile printing will give your pest control company a boost. Read this Q&A article in Pest Control Technologies about how Brother is making it possible for businesses to have the latest technology – always.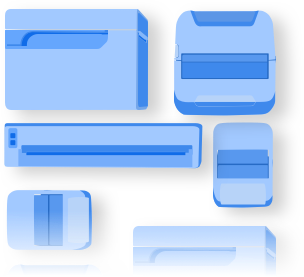 Your pest control business can take advantage of Brother's Shift and Print. Find out more about program and discover how you can benefit today.
*Shift & Print Subscription Service is subject to credit approval.