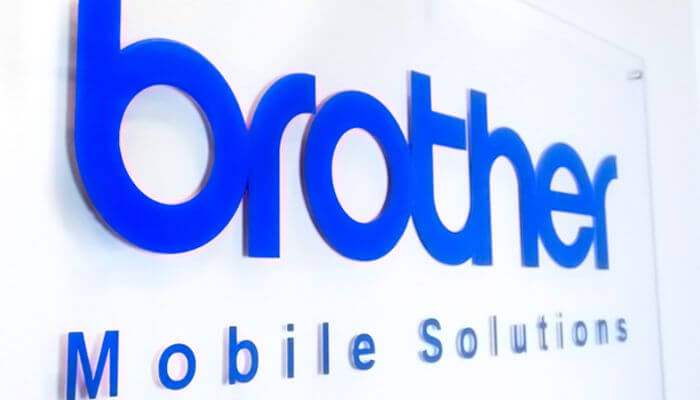 Brother Mobile Solutions announces the completion of a record year of expansion, including its recent move to a new, high-tech headquarters facility near Denver that will become the West Coast Conference Hub for all of Brother International Corporation. BMS has also transitioned its logistics, custom solutions and technical support services to Brother's million-square foot facility in Tennessee to provide premier state-side support for its growing base of U.S. customers.
According to David Crist, president, "BMS continues to raise the bar with innovative mobile products and solutions designed to exceed customer expectations. In addition to investing in state-of-the-art infrastructure, we've also enhanced our already strong management and sales team with some of the top leaders in the industry."
He continued, "An increasingly mobile workforce in industries such healthcare, transportation, retail, public safety and field service is at the core of BMS' growth and expansion. This diverse array of mobile businesses – both large and small ‒ demand solutions for their teams in the field that integrate with their specific workflows, increase productivity and generally make daily work easier and simpler. With our award-winning portfolio of on-demand mobile printing and labeling solutions, workers in the field can quickly generate professional quality output from smart devices, virtually anytime and anywhere."
Industry Partnerships and Mobility Trends Driving Success
A key contributor to the momentum is the forging of strategic partnerships with leading software solution providers, such as Fluke Networks, Retail Pro International and OmniTRACS, to name just a few. These industry-specific software partnerships, along with a focus on enhancing the BMS channel – a vast, nationwide network of VARs serving customers in target industries – are the key pillars of Brother Mobile Solutions' enhanced growth and success.
Mobility trends fueling the growth of BMS products and solutions include:
Transportation – To help satisfy regulations such as Hours of Service (HOS) and the new Electronic Logging Device (ELD),long-haul truck drivers can use compact handheld or vehicle-mounted full-page mobile printers to print delivery manifests and other documents right in the truck cab, which helps to increase driver productivity and workflow efficiency while improving regulatory compliance.
Retail – A renewed focus on in-store mobile technology to improve the customer experience and store operations has retailers seeking 'associate-friendly' mobile receipt and label printers to print sales and return transaction receipts, coupons, shelf labels, and product tags from anywhere in the store.
Healthcare – The need for patient identification and authentication at the point of care is driving healthcare organizations to deploy mobile printing solutions. In hospitals, clinics and medical labs, healthcare professionals use mobile wristband and label printers to ensure a positive match between patient and treatment. Home and hospice healthcare nurses and technicians use full-page mobile printers to print detailed patient care information and instructions, in compliance with government mandates and healthcare standards.