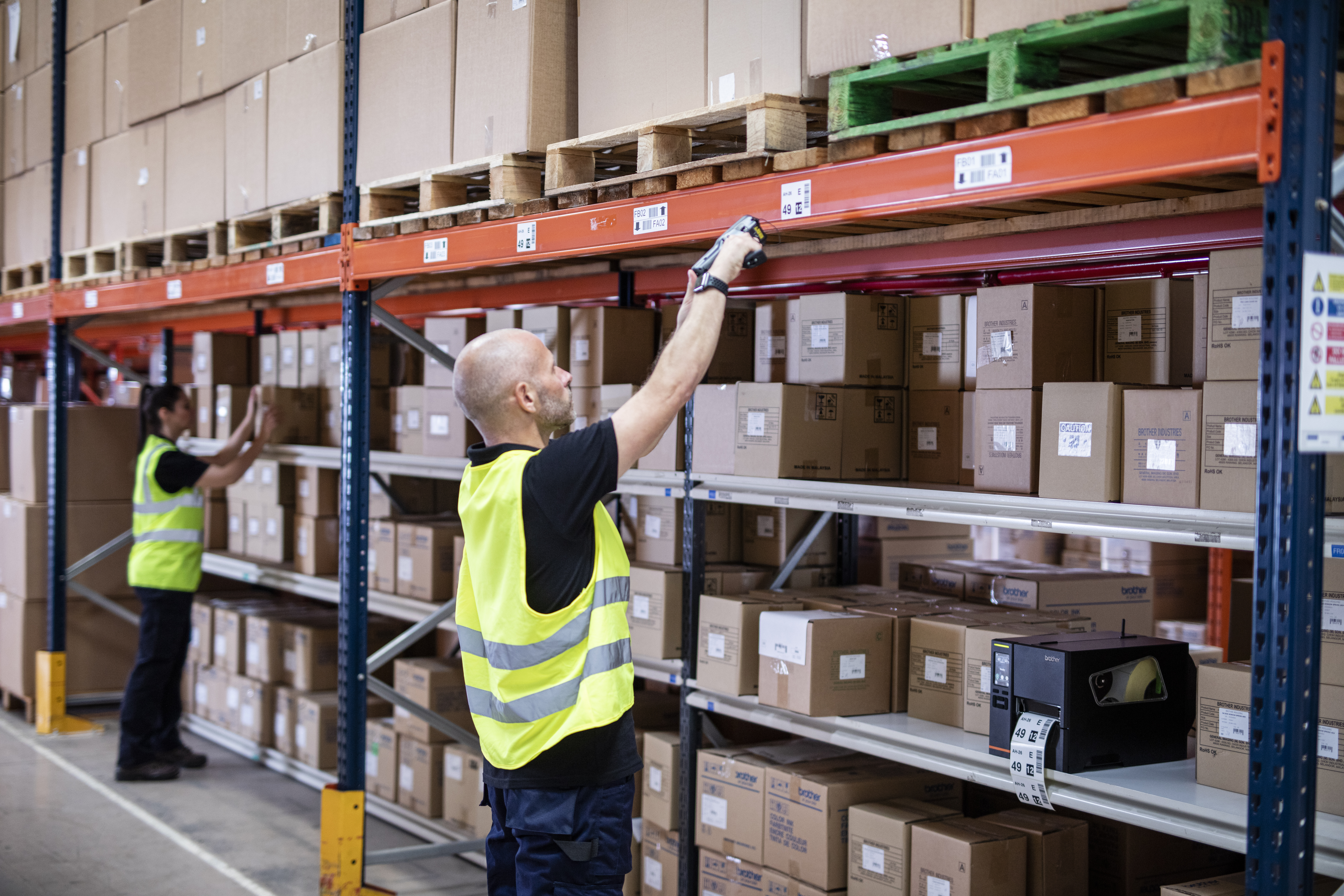 Solutions
Thermal transfer label printers
Dial up your production of your high-quality labels with versatile, powerful thermal transfer printers.
For jobs that require longer-lasting labels, rely on thermal transfer printing.
Versatile labeling
Leverage a thermal transfer label printer for long-term applications like barcode printing, product labeling, asset tracking, safety signage, cable and wire labeling, and more.
Enhanced durability
Print thermal transfer labels made to handle rough industrial conditions like extreme temperatures, abrasion, UV, moisture, and more.
Lasting legibility
For those times when print quality is of huge importance, get printers that prioritize crisp, readable, and accurate thermal transfer labels at the DPI you need.
Powerful portability
Create small or large volumes of custom thermal labels right when and where you need them with printers that can be mounted on a mobile workstation or fit right in your tool box.
Thermal transfer label printers for your industry
Optimize your thermal label detail and durability with high-quality, highly-connected printers made for the harsh environments your industry requires.
Thermal transfer label printers for manufacturing & warehouse
Get the legibility you need for detailed barcodes, shipping labels, product identification, asset tracking, and more. Choose thermal transfer labels for enhanced efficiency, accuracy, and traceability in your warehouse or manufacturing operation.
Thermal transfer label printers for datacom & electrical
The labels you leave need to last, even after they're exposed to extreme moisture, heat, and chemicals. Ensure long-lasting cable and wire identification with a versatile thermal transfer label printer and label sizes, colors, adhesion, and formats you need.
Thermal transfer label printers for MRO
Prevent the reapplication, rework, or misidentification that comes with illegible or missing labels. Use high-resolution, versatile thermal transfer label printers to identify, track, and label your assets and equipment accurately and efficiently.
Thermal transfer label printers for safety & compliance
Produce durable, long-lasting safety signage right when and where you need it. Print on a wide range of materials, including heat- and chemical- resistant labels, so your signage will always stay visible and help promote safety in hazardous conditions.
Which type of thermal transfer label printer do you need for your application?
Print thermal transfer labels using ribbons
Desktop and industrial thermal transfer printers enable you to customize the level of durability you require with a variety of label and ribbon material combinations. You can even print on colored ribbons to improve label appearance and streamline your operation.
Barcode labels
Raw materials & finished goods labeling
Parts & product labels
Packing labels
Inventory management, tracking, & traceability
Secondary packing labels
Pallet labels
Work-in-process labels
Print thermal transfer labels using laminated tapes
Handheld or desktop industrial P-touch label printers also produce thermal transfer labels. The ribbon, polyester substrate and clear polyester laminate are built into the cartridge to create durable, long-lasting labels with a simple, single drop-in cartridge.
Asset management labels
Part number labels
Tools/parts identification
Component labels
Calibration labels
Wire wraps & cable flags
Cable labels
Barcode labels
Patch & fiber panels
Serial number labels
Explore thermal transfer label printers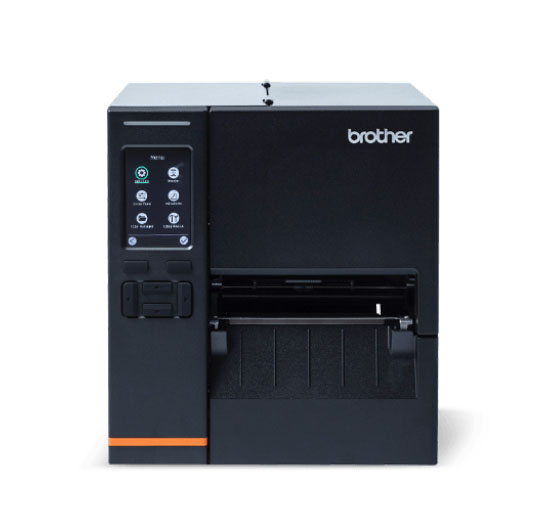 Brother Titan Industrial Printer 4121TN
High resolution, high-volume barcode label printer with touch panel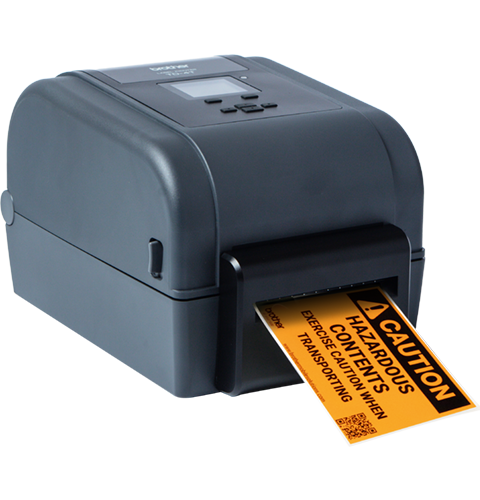 TD 4750TNWBCS
High-resolution facility and safety label printer with Wi-Fi® and Bluetooth® wireless technology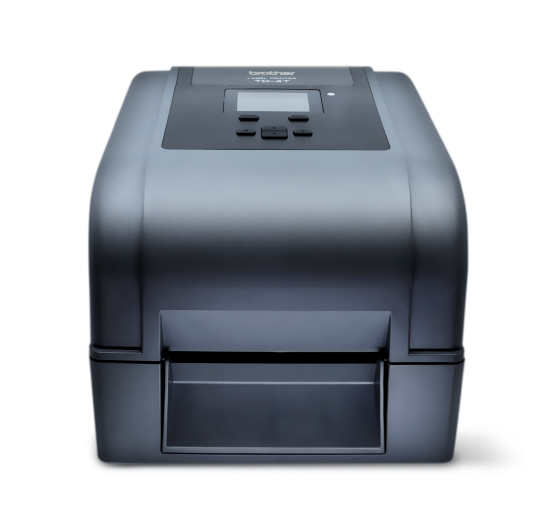 TD 4750TNWB
High-resolution 4-inch thermal transfer desktop printer with Wi-Fi®, MFi and Bluetooth® wireless technology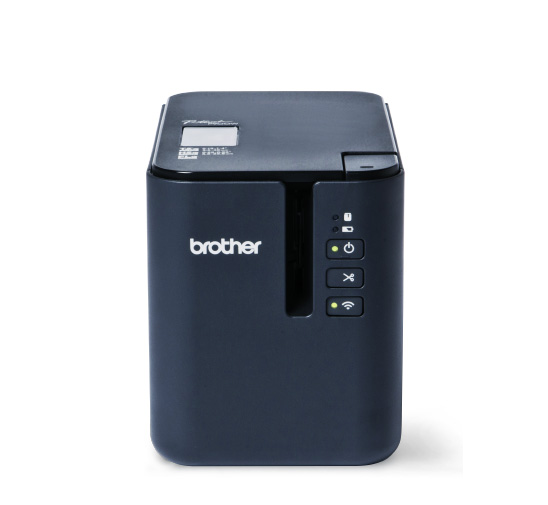 P-touch 950NW
High-resolution industrial desktop label printer with Wi-Fi® and network capability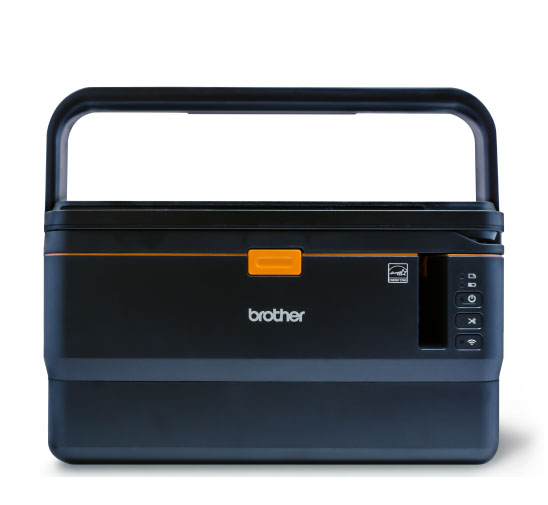 P-touch EDGE 800W
Portable industrial desktop label printer with full QWERTY keyboard and Wi-Fi®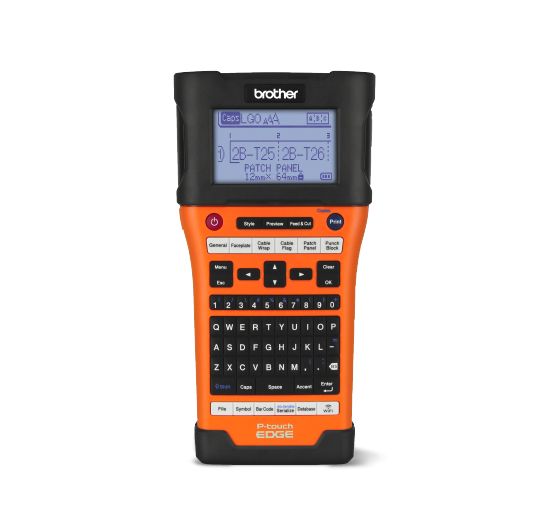 P-touch EDGE 550W
Handheld industrial label printer with Wi-Fi® and auto-cutter (up to 24mm labels)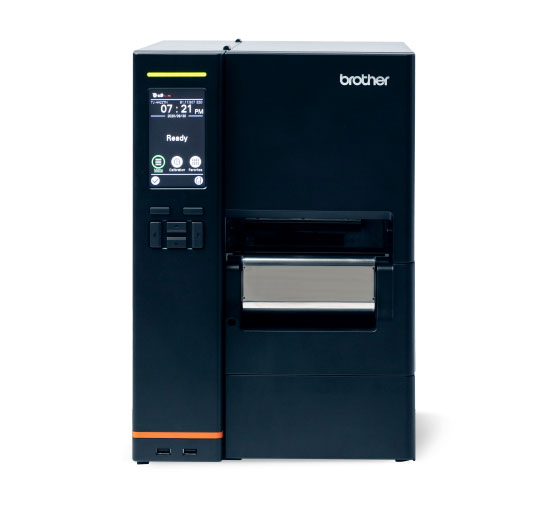 Brother Titan Industrial Printer 4522TN
High resolution, high-volume barcode label printer with internal label rewinder and LCD display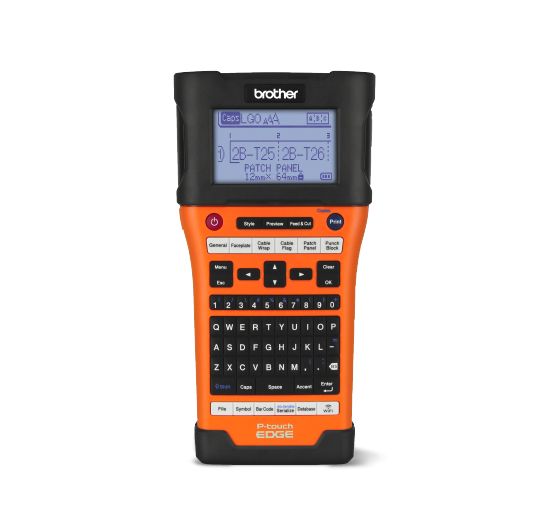 P-touch EDGE 500
Handheld industrial label printer with PC connectivity and auto-cutter (up to 24mm labels)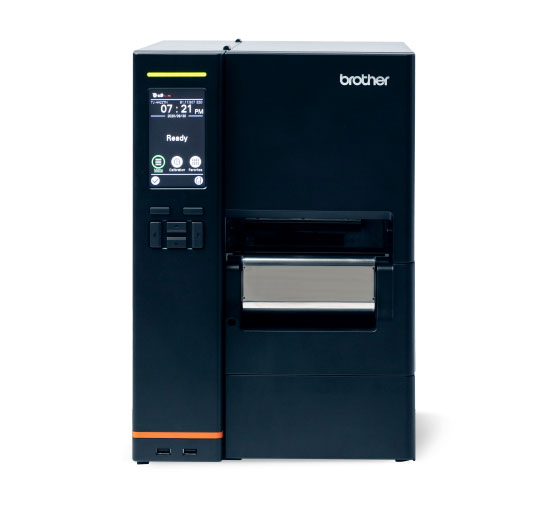 Brother Titan Industrial Printer 4422TN
Ultra-fast, high-volume barcode label printer with internal label rewinder and LCD display
Brother Titan Industrial Printer 4620TN
Ultra-high resolution, high-volume barcode label printer with LCD display
Brother Titan Industrial Printer 4520TN
High resolution, fast speed, high-volume barcode label printer with LCD display
Brother Titan Industrial Printer 4420TN
Ultra-fast, high-volume barcode label printer with LCD display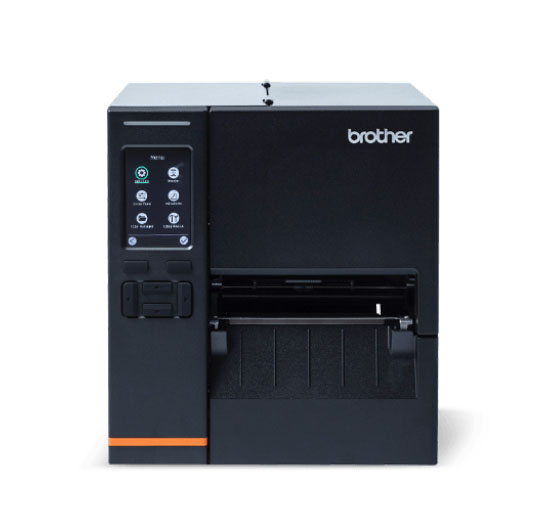 Brother Titan Industrial Printer 4021TN
Fast speed, high-volume barcode label printer with touch panel
TD 4520TN
High-resolution 4-inch thermal transfer desktop printer with USB and network capability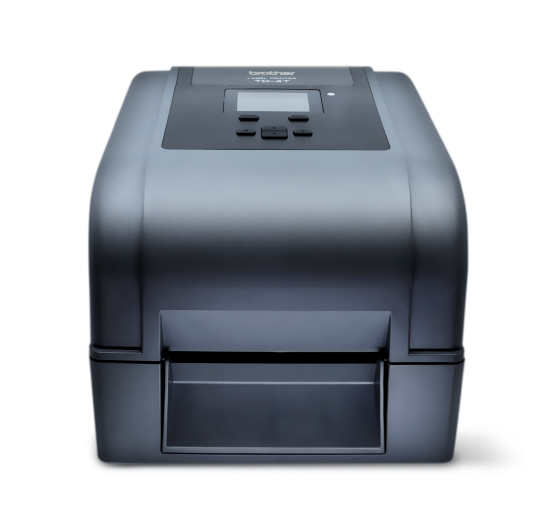 TD 4650TNWB
Standard 4-inch thermal transfer desktop printer with Wi-Fi® and Bluetooth® wireless technology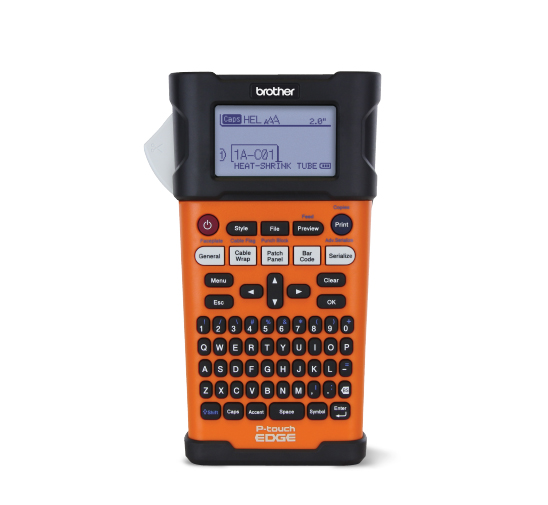 P-touch EDGE 300
Handheld industrial laminate label printer with Li-ion battery and carry case (up to 18mm labels)
P-touch EDGE 110
Entry-level handheld industrial laminate label printer (up to 12mm labels)
Brother Titan Industrial Printer 4010TN
Entry-level, high-volume barcode label printer with basic control panel
Brother Titan Industrial Printer 4020TN
Fast-speed, high-volume barcode label printer with 2-key control panel
Brother Titan Industrial Printer 4120TN
High resolution, high-volume barcode label printer with 2-key control panel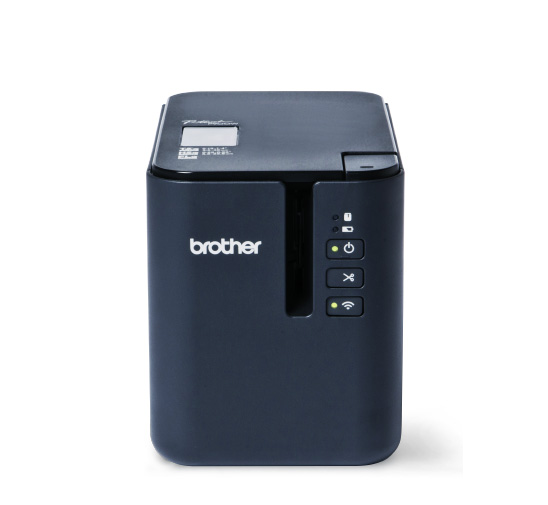 P-touch 900C
High-resolution industrial desktop label printer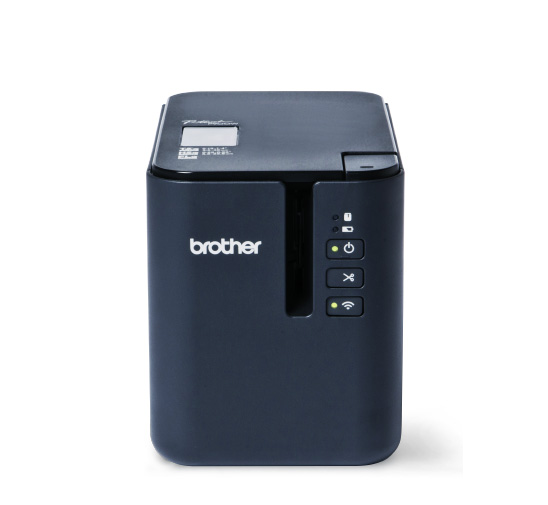 P-touch 900WC
High-resolution industrial desktop label printer with Wi-Fi®