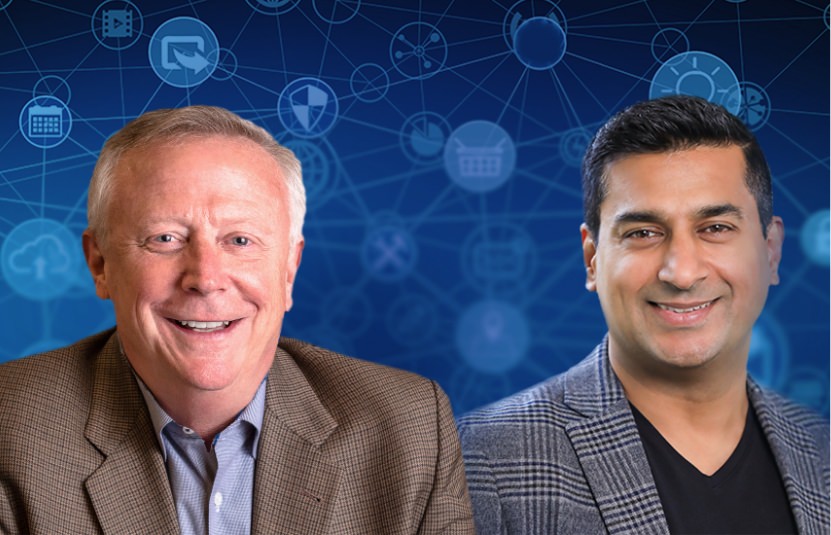 SOTI and Brother Mobile Solutions Executive Q&A
Time to read 5 minutes
What drove the need for the SOTI Connect Strategic Partnership?
Both companies have deep roots and a longstanding commitment to bringing the best mobile technologies to the market in their areas of expertise. Brother believed that we really needed to "up our game" in the area of offering a market-leading mobility and IoT management solution like SOTI Connect to our customers. Conversely, we believe SOTI saw a big synergy in launching their IoT strategy around integrating with the huge fleets of mobile printing devices that are already deployed in the field.
When we started our relationship with Brother, we understood that their customers were in critical need of a robust solution that would help them manage and secure large fleets of printers across the supply chain and that provided valuable, real-time insights. SOTI Connect, an industry-first IoT solution, was therefore developed in direct response to customer pain points around industrial and enterprise printers.
Innovation is a key component for both Brother and SOTI. How does each company foster innovation?
As we were working together for the 18+ months leading up to the launch of SOTI Connect, we saw innovation in action every day. SOTI Connect was understandably a new, innovative solution and extending that platform in an IoT sense to printers was also new territory. Likewise, the Brother team had never integrated into a platform as robust as SOTI Connect, requiring new, innovative ways of thinking through how to solve not only tactical (e.g. lines of code) kinds of problems, but also the strategic ones like, "How is our customer really going to use this tool?"
SOTI prides itself on listening to its customers and creating business-critical solutions designed specifically for their needs. SOTI Connect was developed to address customer pain points and help simplify the management and security of industrial and mobile printers on a large scale. For example, we understand that downtime of business-critical devices in IoT environments can result in lost revenue, lack of visibility, reduced efficiency, and ultimately, a negative customer experience. Printers are a business-critical device; excessive downtime in printers, such as misaligned print labels and problematic print heads, delays the fulfilment of core business functions and impacts overall productivity.
How can a robust management solution like SOTI Connect simplify mobile printer device management for retailers today?
By their very nature, mobile printers are deployed in variable environments: variable locations, variable applications, and variable degrees of use. A robust solution like SOTI Connect simply helps our customers manage or even remove some of the variability in their daily work. Knowing where devices are, what jobs they are performing and what their usage status is, can be hugely beneficial to an operations team who can now focus on more important things.
SOTI Connect provides complete lifecycle management of all IoT devices within an organization. Its data-driven architecture automatically configures and deploys IoT devices when connected to the network, allowing new devices to be quickly supported and managed without waiting for software updates or adding new lines of code.
By providing complete visibility and real-time insights about network printers through customizable interfaces, SOTI Connect enables customers to discover, add or delete new devices, see the current status and properties of devices, view system logs and generate reports. Also, printer supplies such as ink and toner levels are automatically tracked and ordered even before they run out.
What are companies overlooking when it comes to securing mobile printers and mobile device management?
Maybe not quite as much as a handheld or a tablet, but mobile printers do carry a lot of business-vital data and perform key business process functions. Not only from a compliance perspective, but also from a best-practices perspective; companies should have the benefit of knowing where their mobile printing assets are, how they are performing, and that they are being used in a secure environment. The combination of Brother Mobile Solutions printers operating on a SOTI Connect backbone provides that level of operational confidence to our customers.
Printers are complicated devices – they have multiple internet-connected components, networking protocols and connected devices, all of which are vulnerable to security hacks. It is essential to upgrade equipment and the software running on IoT systems. Failure to stay on top of this can put enterprise data or IoT infrastructure at risk, as hackers have their eyes on networks that house sensitive company information; a printer can be an easy gateway for this. SOTI Connect empowers IT departments to monitor IoT devices for security threats and configure the solution to automatically resolve issues and keep business running smoothly.
How can this solution help retailers to better manage downtime?
Retail has really evolved to become an "always on" environment. Stakeholder decisions are being made way outside of business hours and traditional business boundaries. The more extended the retail enterprise becomes – traditional brick-and-mortar, pop-ups, online, social and all their various combinations – the more retailers need to have a management grip on what's going on with the technology assets that make these extensions possible. If these technology assets can't be found, or are not operating as expected, that condition can very quickly translate to downtime and in retail, the most dreaded situation of lost sales. The Brother Mobile Solutions / SOTI Connect combination helps customers truly hedge against these potential negative outcomes.
Like mobile devices, when printers experience downtime, they are unable to fulfill their core functions, which is both costly and inefficient in business-critical environments where every second counts. A survey by Robert Half Technology cited that employees waste about 22 minutes a day on IT issues1, including printing—which can total up to 91 hours a year. SOTI Connect helps reduce maintenance costs and downtime by providing complete lifecycle support and management of IoT devices.
What is driving the growth of IoT for companies today and what kind of challenges do retailers face while trying to deploy IoT solutions?
All B2B companies, not just retailers, deploying mobile platforms have a continuous mandate to "get better at what they do." Their customers, trade partners, channels, and employees all have very high expectations, because they know that a lot of the core (and capable) technologies are already in place. The next step is to be able to get something way more out of these core technologies, whether the IoT device is a handheld, a sensor, a PLC, a scanner or a mobile printer. It's kind of up to the unique business model and creativity of each retailer to figure out what that means in terms of their own customer experience, but they need to be able to rely on an ever-improving capability being provided by strong technology partnerships like SOTI and Brother Mobile Solutions.
Retailers are realizing the benefits of IoT integration and its ability to improve customer experiences with a better understanding of inventory and product usage, personalized recommendations, and optimized RFID tags and sensors. At the same time, having visibility to track and respond to challenges and receiving timely alerts to resolve them are critical to properly securing IoT data.
The business community should also be cognizant of privacy laws and regulations, including GDPR in Europe and the new California Consumer Privacy Act (CCPA) which will take effect in January 2020, and how this impacts IoT data management. Businesses must be compliant to ensure consumer data protection and that confidential data can be anonymized. Retailers could face heavier restrictions on the use of technology to engage with customers, conduct business and stay competitive.